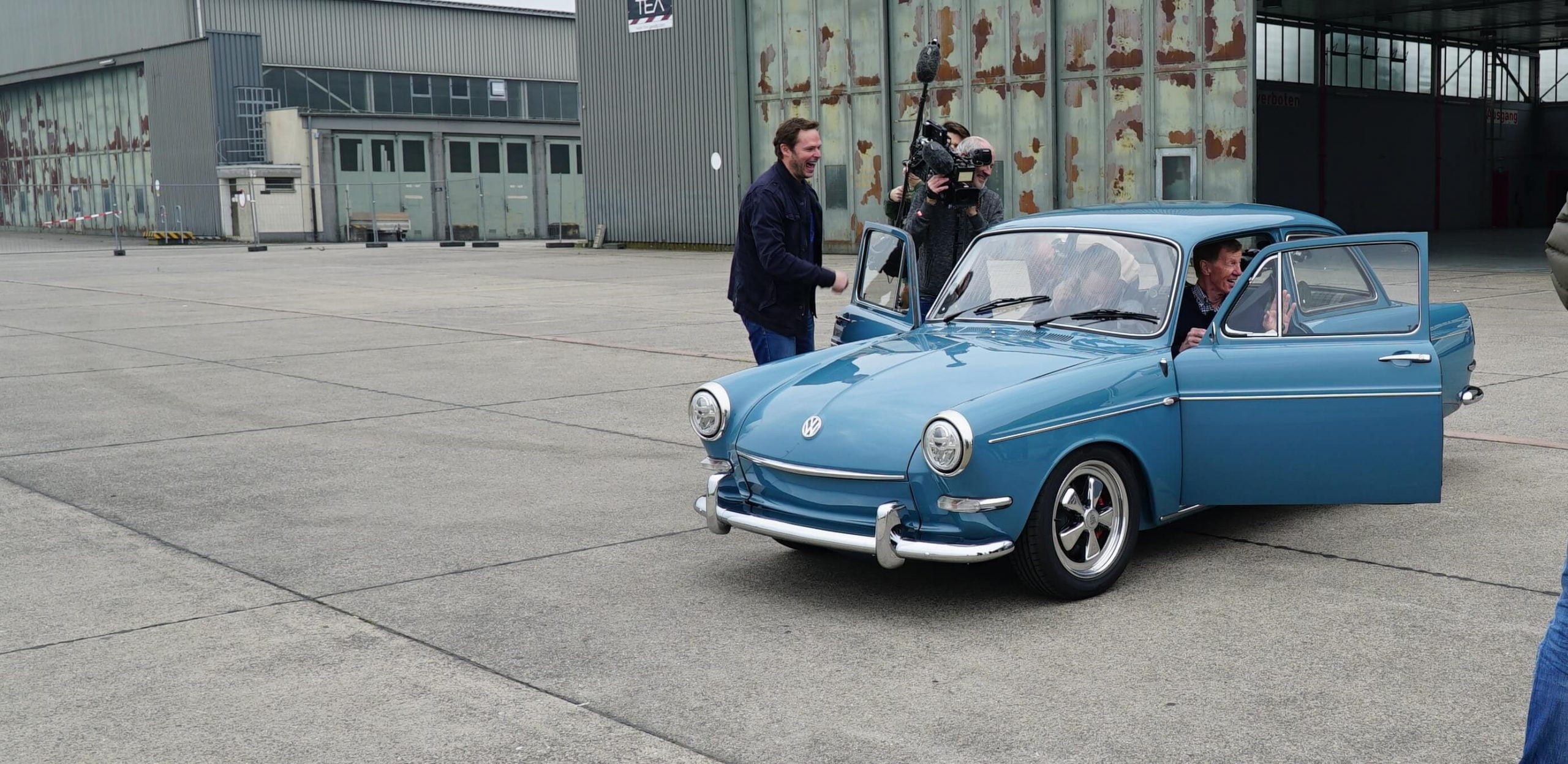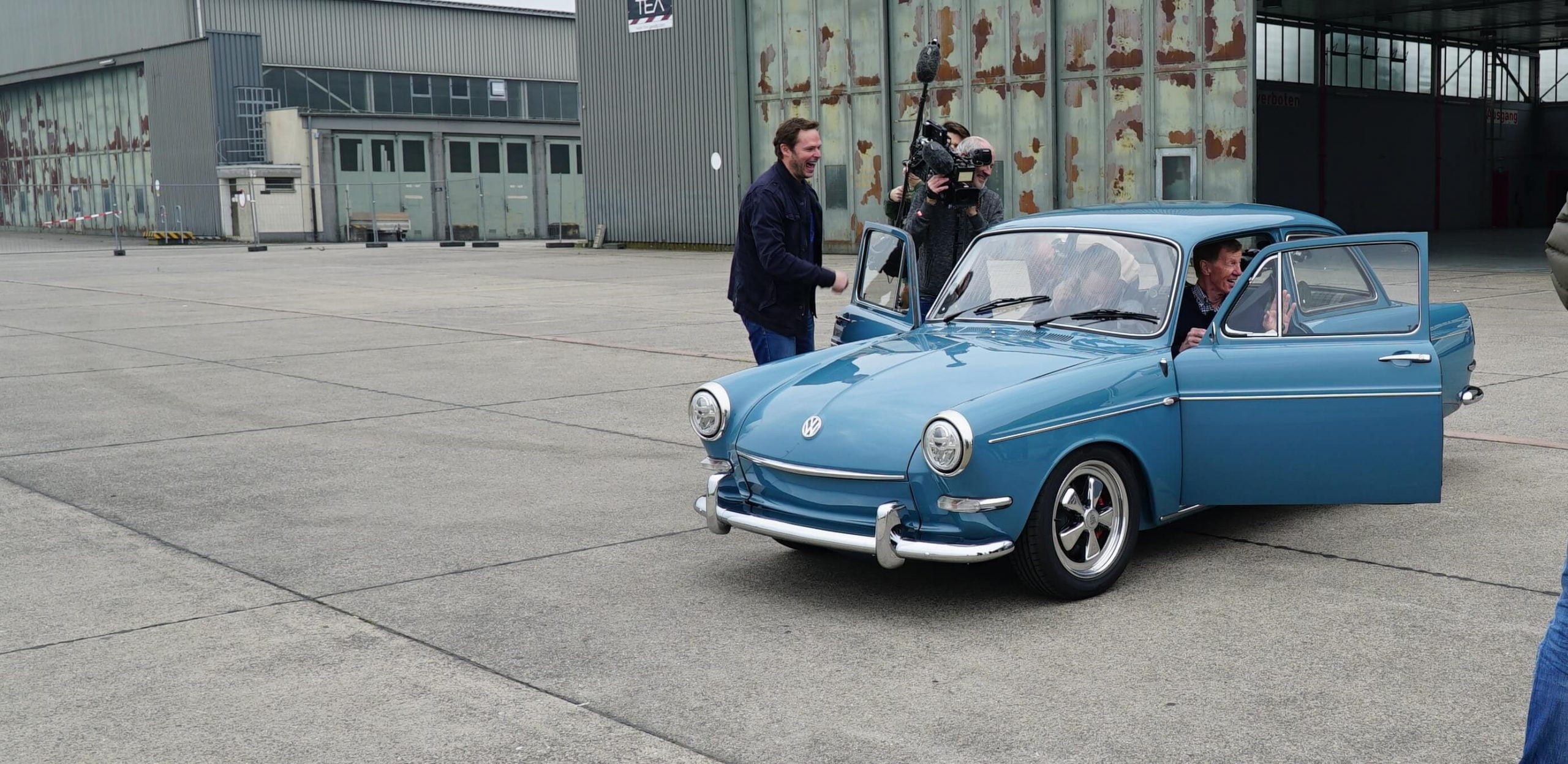 A 1967 VW Type 3 with 300 hp
Volkswagen Classic with the finest technology from Porsche and BILSTEIN
A Monday morning in April. Wafts of mist are lying on the old airfield in Mendig. Typical Eifel weather. Hangar 7 is a hectic place. Camera teams set up their equipment, a catering company delivers their trays and fresh coffee, a drone lifts off into the air outside. Right in the middle of the hustle and bustle, a man in his late 30s remains calm. His whole concentration is on a beautiful old VW Type 3. The man's name is Christian Wilms and he is the Managing Director of "Das Triebwerk". The company from Schwelm, just a stone's throw away from Ennepetal, specialises in the restoration of old VW and Porsche models.
A request from "auto mobil", the VOX TV car magazine, has turned the professional life of the state-certified automotive technician upside down. The idea was to put a VW Type 3 on its wheels like no other. A few months ago, Wilms, together with presenter Alexander Bloch, got a decent specimen, built in 1967, and started working with his team. The plan was clear: Restore, integrate an engine with proper performance and of course install an efficient suspension.
After months of work, Christian Wilms and his boys actually managed to build an incomparable car. Starting with the 300 hp six-cylinder boxer engine donated by a Porsche 964. "There were a great many challenges," Christian remembers. "All the changes run like a common thread through the old banger. We made a lot of parts ourselves. I've spent so many hours in front of the PC designing parts – nobody can imagine," Christian smiles.
There was hardly a single stone left unturned on the chassis: "We completely changed the rear axle," says Christian. "Normally the cars have a swing axle. We converted the axle to a semi-trailing link, but kept the frame fork because we needed a lot of stability to mount the heavy engine at the rear." Christian did not try any experiments with the shock absorbers. A BILSTEIN suspension specially manufactured on the basis of MDS technology found its way under the sheet metal to bring the power of the 3.6-litre Porsche engine perfectly onto the road.
There is a simple reason why Christian and his team chose BILSTEIN: "I'm quite honest, I've installed a BILSTEIN suspension into almost every car I've built in my career. When I bought my own Type 3 about 20 years ago, this car had shock absorbers from a competitor. I drove the car for a year without knowing how bad the suspension was. Then I installed BILSTEIN B6 shock absorbers and ever since I have installed nothing else. That's just not to be outdone. With this project, it was immediately clear to me that I wanted to do this together with BILSTEIN."
Today, over 1,000 working hours later, the big day has come for Christian and his company: No one less than two-time World Rally Champion and BILSTEIN brand ambassador Walter Röhrl has come to the Eifel to test the car.
Christian and VOX presenter Alex Bloch show Walter Röhrl the tuned VW Type 3. He seems to be quite appealed by the automotive icon. Because he pulls out his smartphone and even takes a few pictures. Yes, the Regensburg native likes the 300 hp VW. "Christian, there is only one thing that bothers me: the car has no radiator grille and therefore looks a bit like an electric car". This makes even Christian laugh, who is apparently relieved that the big Walter Röhrl likes the car.