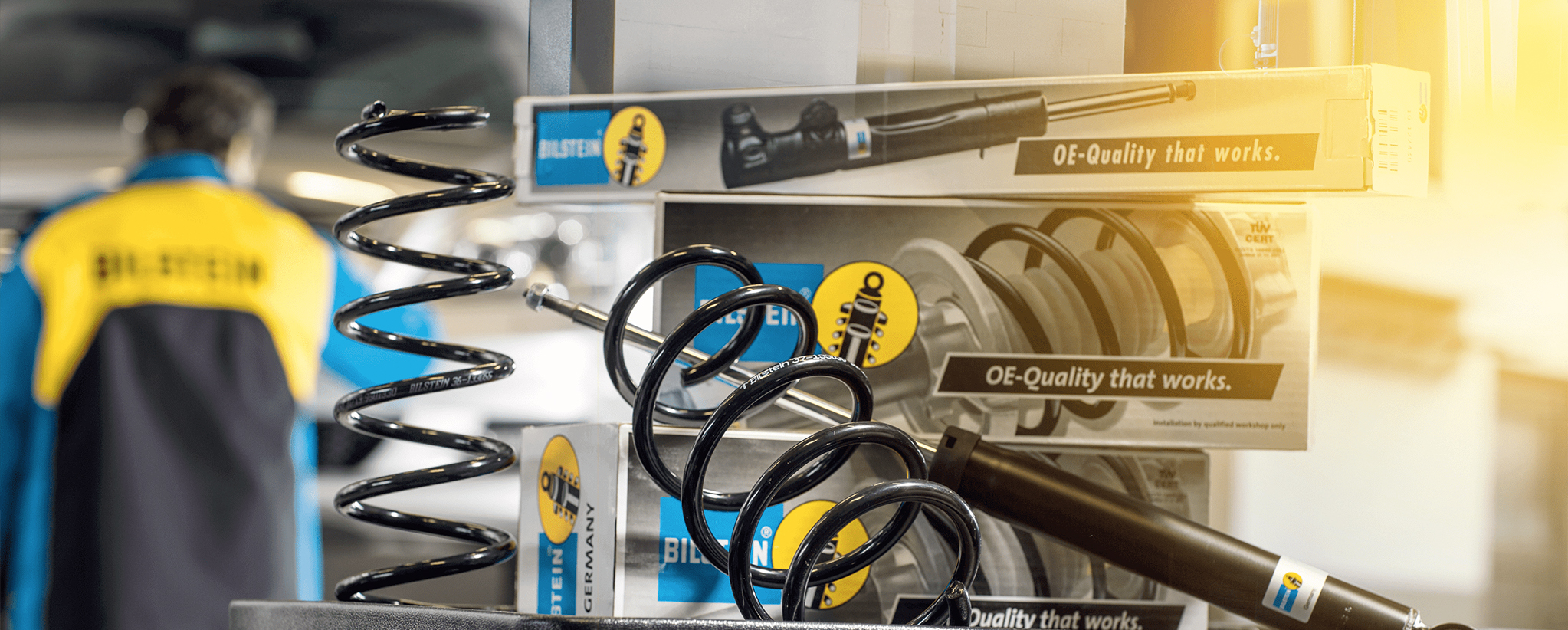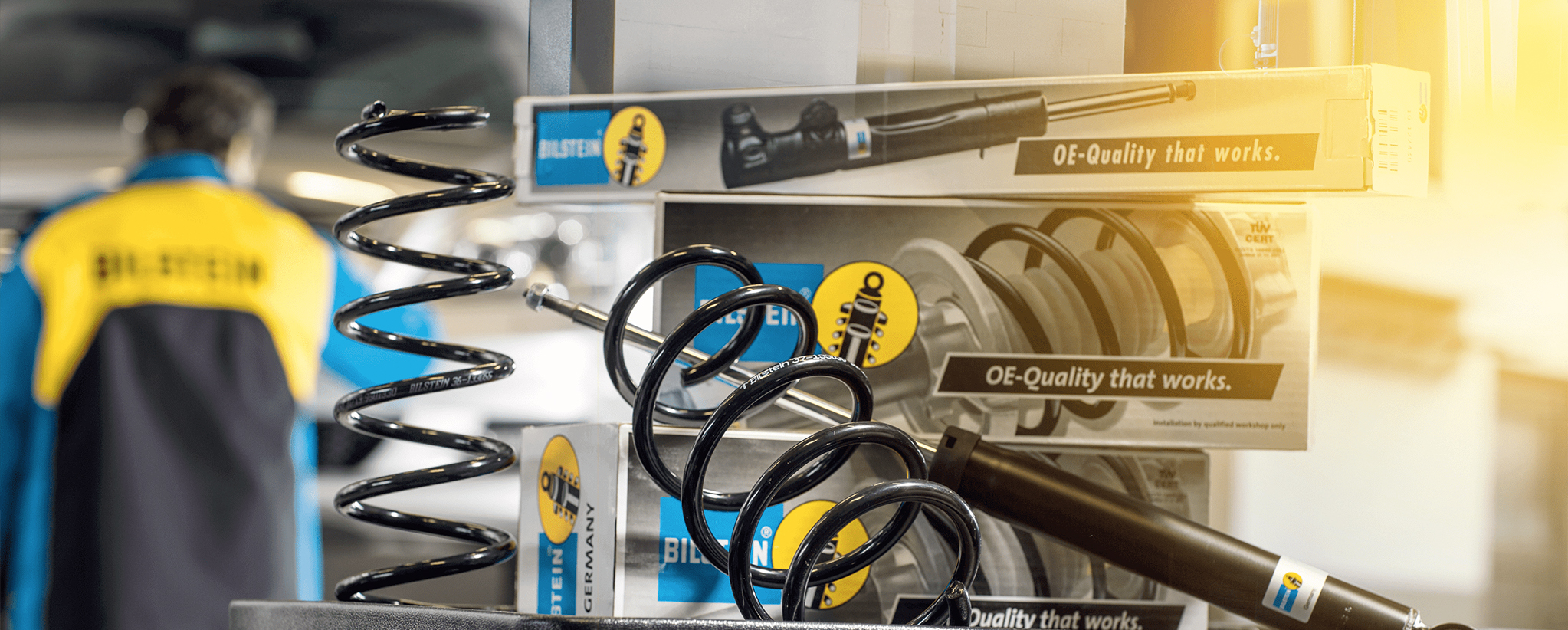 Simplifying the parts management for shock absorbers
BILSTEIN B4 for active and passive applications – more than 2300 vehicle applications
According to KÜS Trend-Tacho 2020, 89 % of motorists rely on the recommendation of the workshop when selecting wear parts. They rightly trust the expertise of the professionals. For them, in turn, three aspects should be decisive: 1) product quality, 2) value for money and 3) – often not considered – the simplest possible parts management.
If you have to juggle too many brands and products in the hectic daily workshop routine, you will quickly lose track. What is possible with a single product range is demonstrated by BILSTEIN with the B4 series replacement shock absorber, which incorporates the full experience of an original equipment manufacturer. With over 2300 applications, the aftermarket product covers more than 90 % of the European vehicle range.
The uniform model designation B4 conceals countless variants. Their specifications are meticulously matched to the respective vehicle model. However, the workshop does not have to deal with the details. There is no need to choose between several options: BILSTEIN B4 always stands for OE-identical quality and automatically supports all standard features. One example is the Agility Control suspension fitted to some Mercedes-Benz models. The only fully-fledged aftermarket alternative to the standard shock absorber is the BILSTEIN B4 with DampMatic® technology. The same applies to cars with actively controlling dampers. Matching spare parts from BILSTEIN are marked with the suffix DampTronic® and are often the only alternative to the high-priced OE products. Even for vehicles with air suspension, there is an attractive solution in the form of BILSTEIN B4 air suspension modules.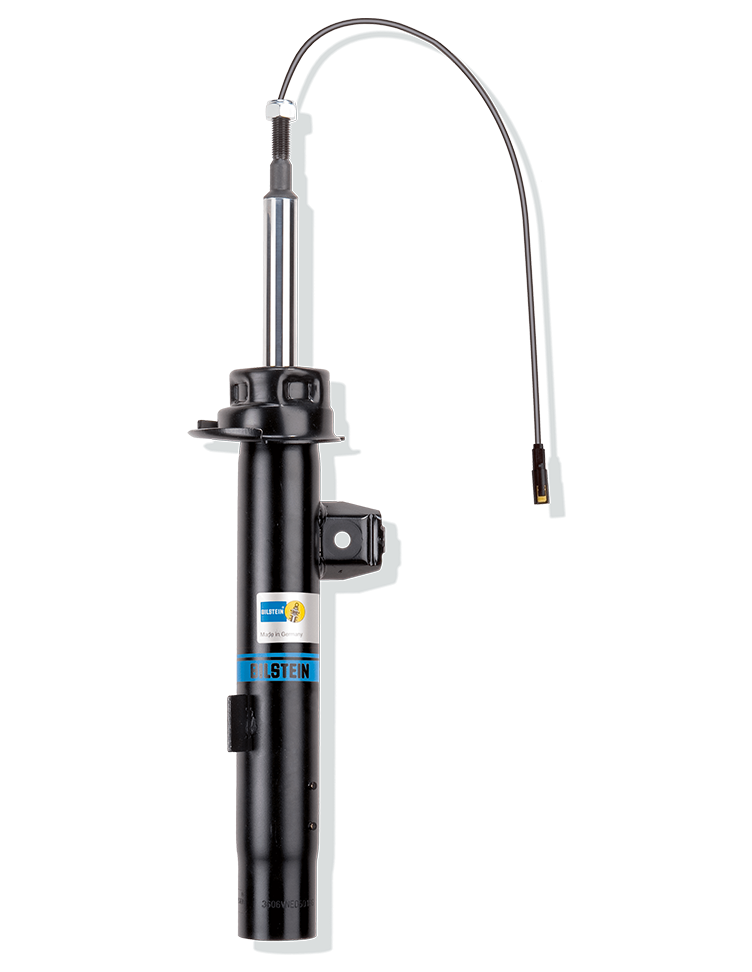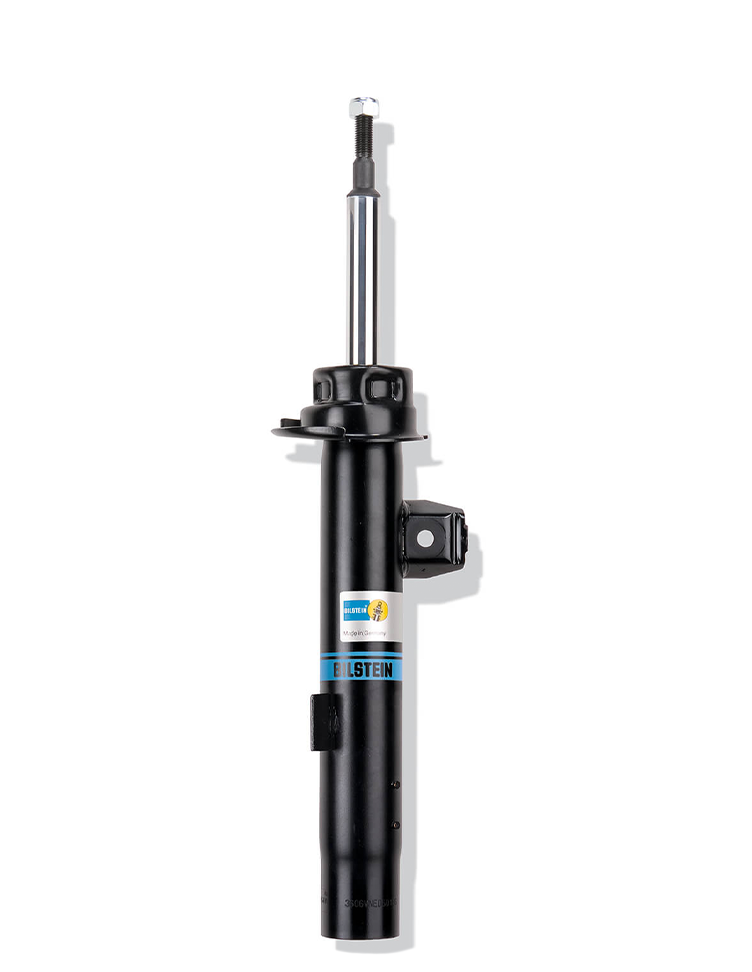 In addition to the shock absorbers, car workshops should always keep an eye on the necessary peripherals: does a third-party supplier need to be involved? If so, set-up times could be longer and costs higher, complications could arise with the fit and, of course, parts allocation and logistics could become more complicated. BILSTEIN therefore offers the right peripherals as a special service for the workshop.
"We supply everything, whether support bearings, protective tubes or bump stops."

Rainer Popiol, Head of the BILSTEIN Academy
This company-owned institute also offers suitable training for workshops – and since 2021, even in virtual form. For more information, visit our BILSTEIN Academy site.
Detailed installation instructions and a technical hotline are also useful tools in everyday workshop life. You can reach us at:
Another important issue: As the wholesale trade has almost all variants of the BILSTEIN B4 in stock, including accessories, rapid availability of parts is ensured. This should also please the customers, who can quickly take back their vehicles in case of repair.