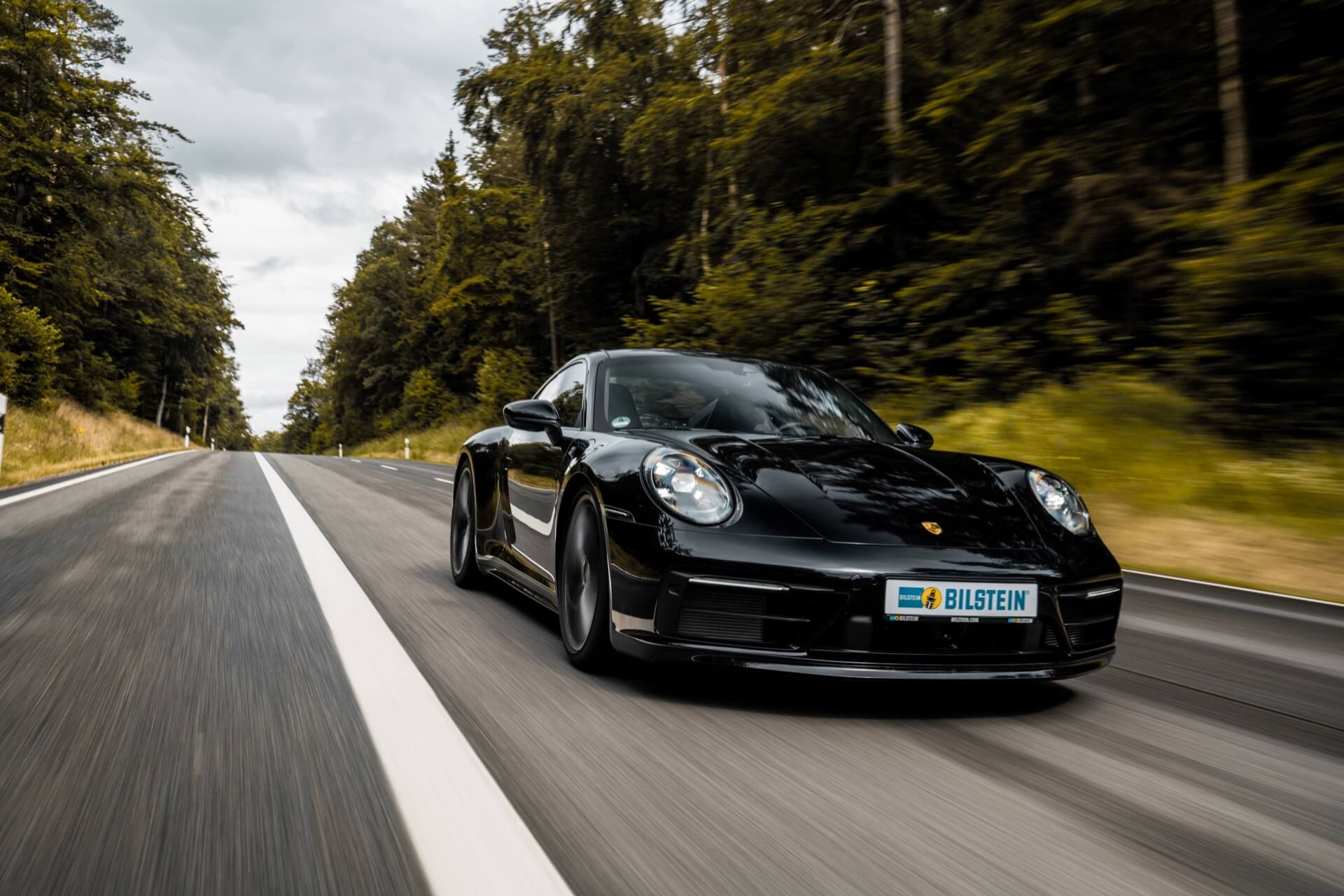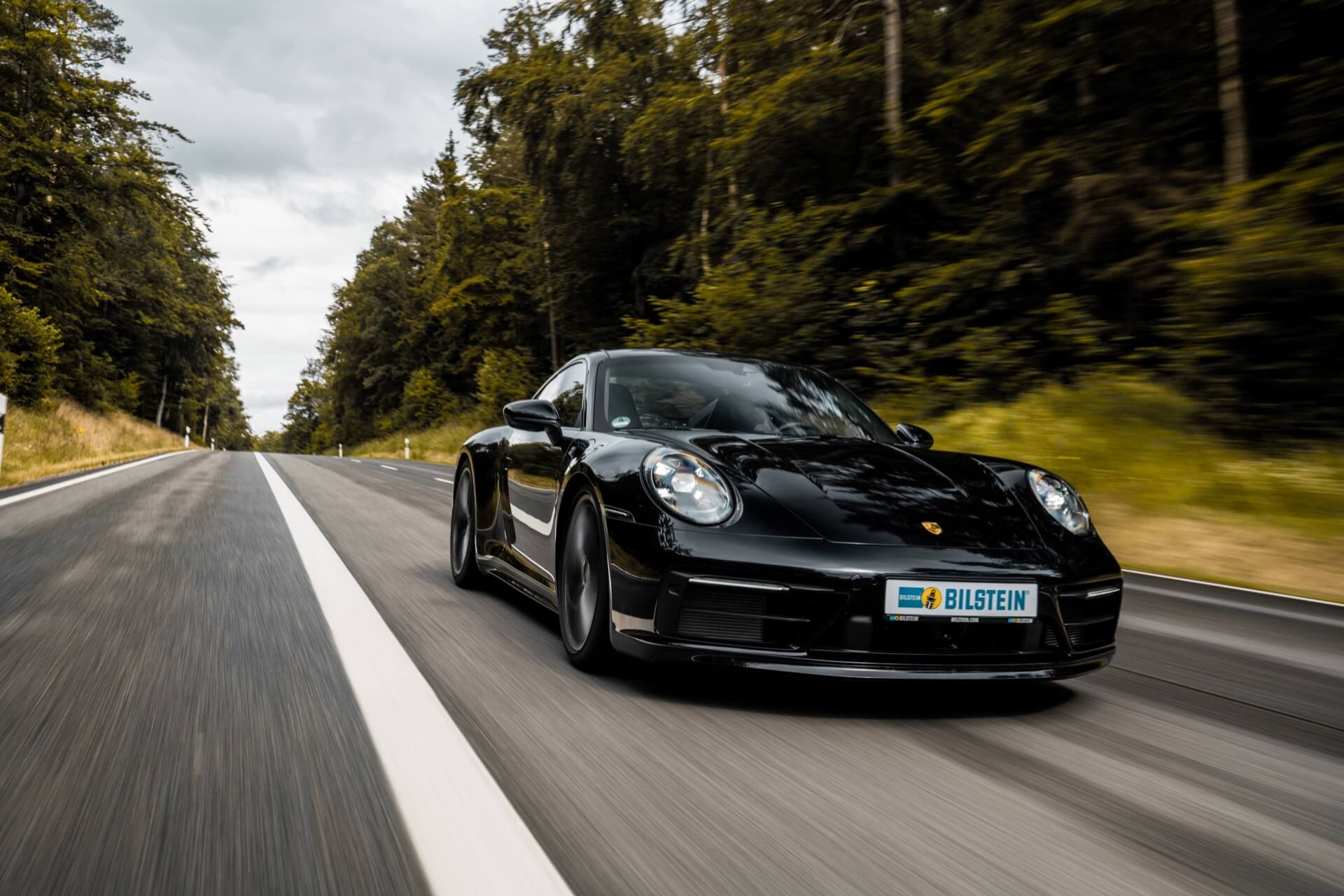 BILSTEIN shock absorbers for Porsche models with actively controlled suspension
100% PASM compatible – 100% driving pleasure
"Comfortable or dynamic?" A few years ago, car manufacturers had to decide on one of these two focal points early on in the development of their vehicles. After all, passive shock absorbers of classic design only have one characteristic curve that defines the damping behaviour. Their tuning can therefore only ever be a compromise between comfortable and dynamic tuning.
Modern shock absorber with active control, on the other hand, enables the perfect balancing act, as the suspension can be adapted to the prevailing situation on the road: either completely automatically or at the touch of a button. One example is "Porsche Active Suspension Management" (PASM), which is based on BILSTEIN's innovative DampTronic® technology. Accordingly, the suspension specialists from Germany also offer suitable products with full PASM compatibility in the independent aftermarket (IAM).
"For Porsche, we are one of the very few suppliers that offer these shock absorbers in the aftermarket," reveals Mustafa Yavuz, who is responsible for the technical support of workshops at BILSTEIN Technical Support. "Of course, in the IAM we also benefit significantly from our expertise in original equipment."
"Two suspensions in one": why PASM compatibility is important
With PASM, Porsche drivers can set different damper characteristics and thus damper settings. In other words, the active suspension system combines two suspensions into one: a dynamic and comfortable one for the long haul and a particularly dynamic one for the circuit. This high spread between more responsive driving dynamics and high comfort is particularly important for Porsche and its discerning clientele.
As with the OEM parts, the PASM-compatible suspension components from BILSTEIN are easy to install according to the plug & play principle. This applies to OE replacements and improved OE replacements, as well as to the performance segment. The harmonious damper settings were developed on the test bench and in BILSTEIN road tests.
However, BILSTEIN shock absorbers support all factory features, and not just for Porsche. Mustafa Yavuz: "Whether it's PASM for Porsche, Dynamic Chassis Control (DCC) for Volkswagen, C.A.T.S. for Jaguar Land Rover or the adaptive suspensions for BMW or Mercedes-Benz: workshops will find the right solution from us in the field of adjustable shock absorbers for every vehicle model."