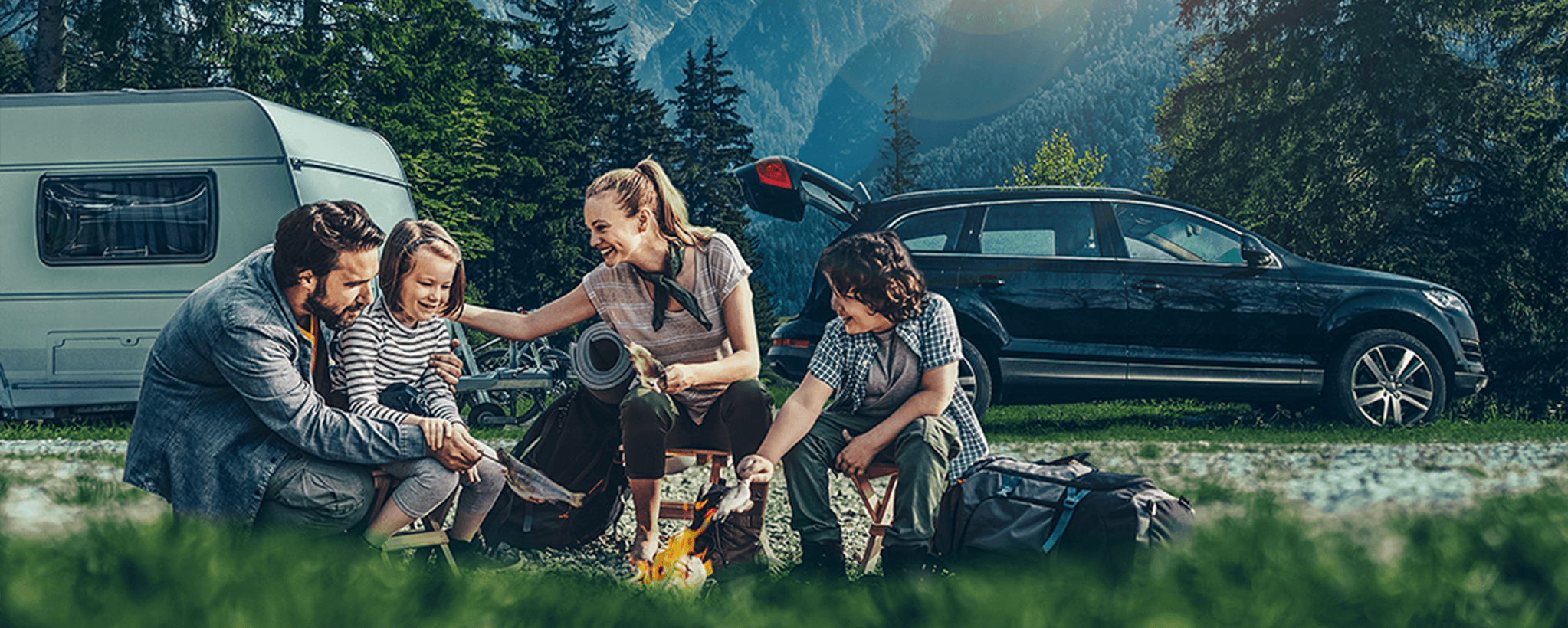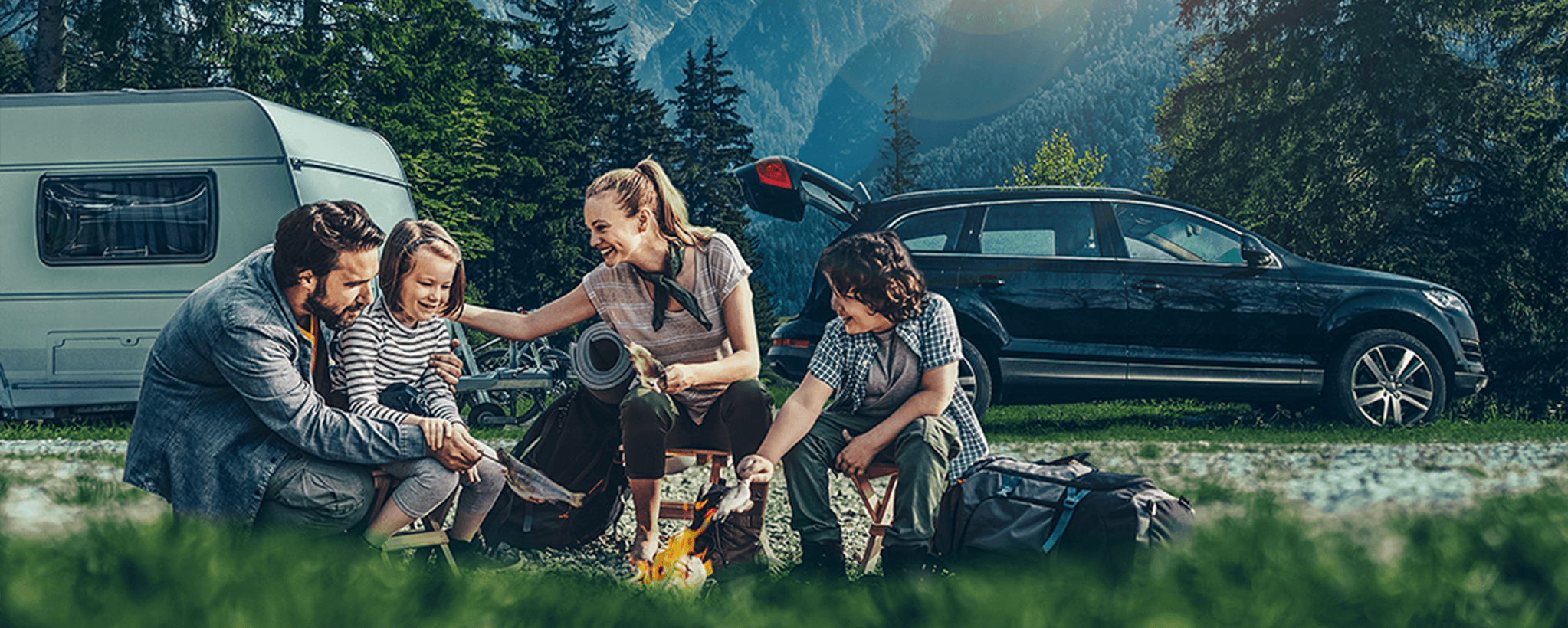 Additional business with BILSTEIN B6
From caravans to SUVs: vehicle categories with increased damping force requirements
Bicycle racks, caravans, SUVs and dynamic, precise handling: Do these terms really all fit in the same sentence? From the point of view of shock absorber development, yes, because a significant increase in damping force is positively noticeable everywhere.
In this respect, the BILSTEIN B6 offers significantly more reserves than the normal standard shock absorber. For drivers, this means considerably more safety, driving pleasure and comfort – and for workshops, an interesting additional business with a higher contribution margin than with normal standard replacements.
The areas of caravans & bicycle carriers for the trailer coupling are of particular interest, as rapid growth is being recorded here. The reason is not only a general trend but also the changed leisure behaviour due to the pandemic, which is still going on. What negative effects does the tow hook including trailer or bicycle rack have on driving behaviour? We want to take a closer look at precisely this problem and show how many critical points can easily be remedied. Other aspects covered are vehicles with a high centre of gravity: i.e. SUVs and vans. Last but not least, we explain how a more dynamic road performance can be achieved without lowering the car at all. Always in focus: the high-performance BILSTEIN B6 shock absorber.
Caravans, trailers and bicycle racks
Trailer couplings are used in many ways: whether for a caravan, a transport trailer or a bicycle rack. Due to the sometimes enormous trailer and drawbar loads – for example when transporting heavy e-bikes – considerably higher loads rest on the rear axle. This is crucial for the car's directional stability. In this constellation, the shock absorber has the task of damping the vibrations generated by the suspension and thus bringing calm to the driving behaviour. However, the additional mass and leverage forces generated by the trailer coupling make this difficult for the normal standard shock absorber. This increases the risk of the vehicle getting out of control.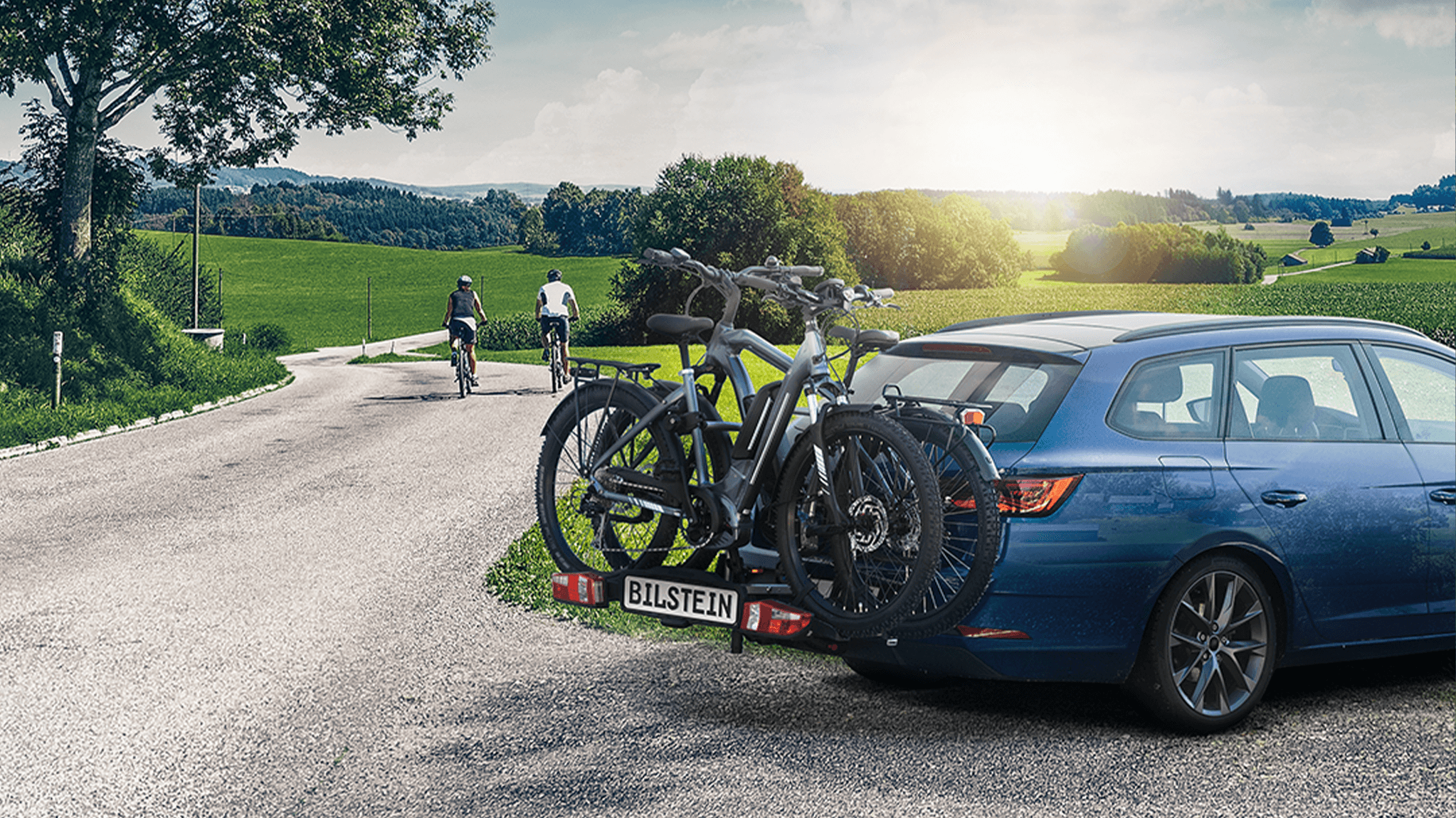 Especially when swerving or cornering, the car can quickly become dangerously swayed or react much too sluggishly. However, the target group of camping fans in particular is usually very concerned about safety and willing to invest in useful extras. Especially newcomers are happy to have the unfamiliarity of driving a combination made easier and risks mitigated. By providing advice in this regard, car shops can increase customer satisfaction and generate new sales at the same time.
We have prepared a calculation example as an argumentation aid for the sales talk, which you will find in a separate graphic in the download package. This much can already be revealed: In our example, an additional 117kg act on the rear axle. With its significantly increased damping force compared to the standard shock absorber, the BILSTEIN B6 can better control this higher weight. This means that trailers and heavily loaded vehicles do not become dangerous skid traps. Since BILSTEIN has matched the shock absorber to the respective car model not only on the basis of data sheets, but also in practical driving tests, the result is perfect harmony. For this purpose – and this is unique in the aftermarket – each vehicle pairing is tested for five days at the test site in Papenburg.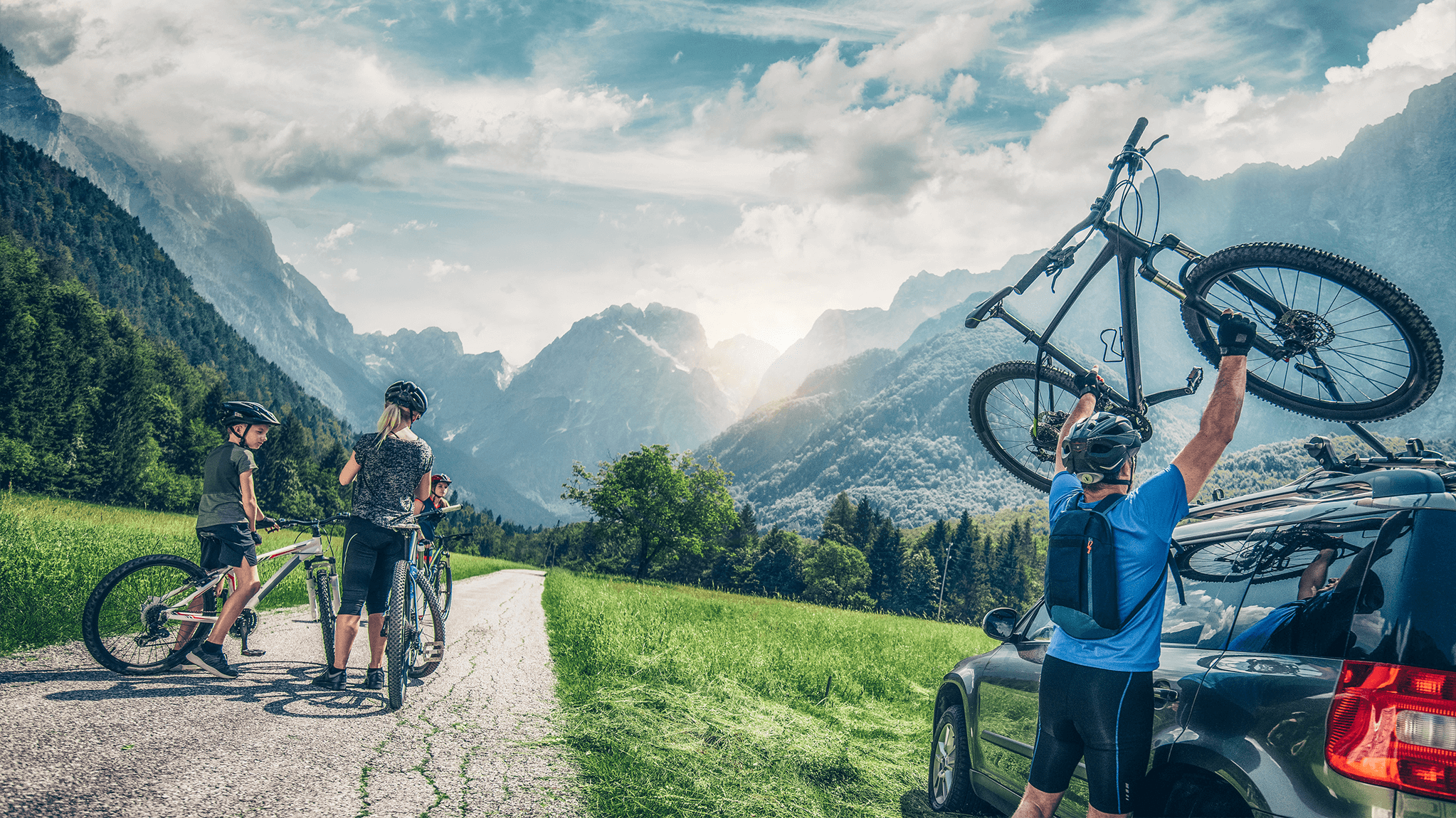 Even price-sensitive customers can often be easily convinced of the advantages of the BILSTEIN B6. If a shock absorber is due for replacement anyway, there are hardly any additional costs – not even for installation, because installation always follows the "plug and play" principle. Like all shock absorbers with functional dimensions identical to those of the series, the BILSTEIN B6 also does not need to be registered in the vehicle documents. However, as part of their sales strategy, car dealerships should always actively approach their customers – because only a few of them will have even considered the problems discussed here.
Dynamic drivers without lowering requirements
Many car drivers strive for a more dynamic street performance. However, only a small number of them ask the workshop for the corresponding options. They still have lowering in mind and this is not always desirable – be it because of the subjectively negative tuning appearance, insufficient ground clearance, feared loss of comfort or the supposedly high costs. Here too, the BILSTEIN B6 is an elegant and effective alternative. It offers:
A noticeable plus in driving safety, directional and braking stability
More dynamics and performance without additional spring change/lowering
Optimum road grip and directional stability in everyday and extreme situations
Typical BILSTEIN "Comfort & Sport" tuning
High traction and more precise handling thanks to BILSTEIN gas pressure technology
Better handling for SUVs and vans
The end of the SUV boom is not in sight and market shares continue to rise. At the same time, the van concept still has many fans. Common to both types is the high centre of gravity, which in many situations manifests itself in increased roll/pitch behaviour: for example, when swerving or on serpentine roads. With its increased damping force, the BILSTEIN B6 is a suitable remedy also in these situations, without negatively affecting everyday usability. This is important for many people who travel off the beaten track: The ground clearance remains fully available.
We will be happy to advise you
If you have any further questions about the suspension system, please contact Technical Support:
Car shops that would like to receive additional training are in good hands with the BILSTEIN Academy.