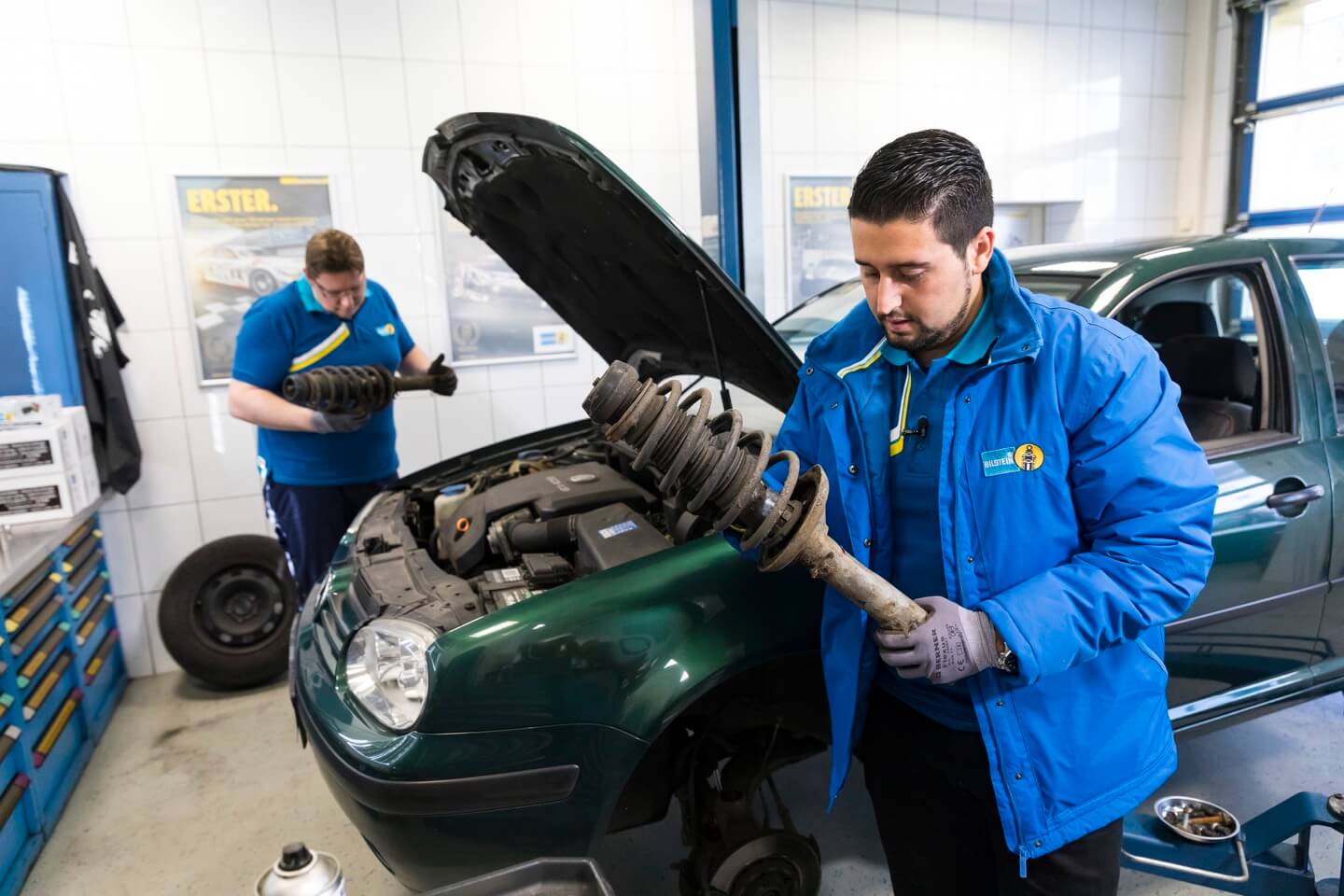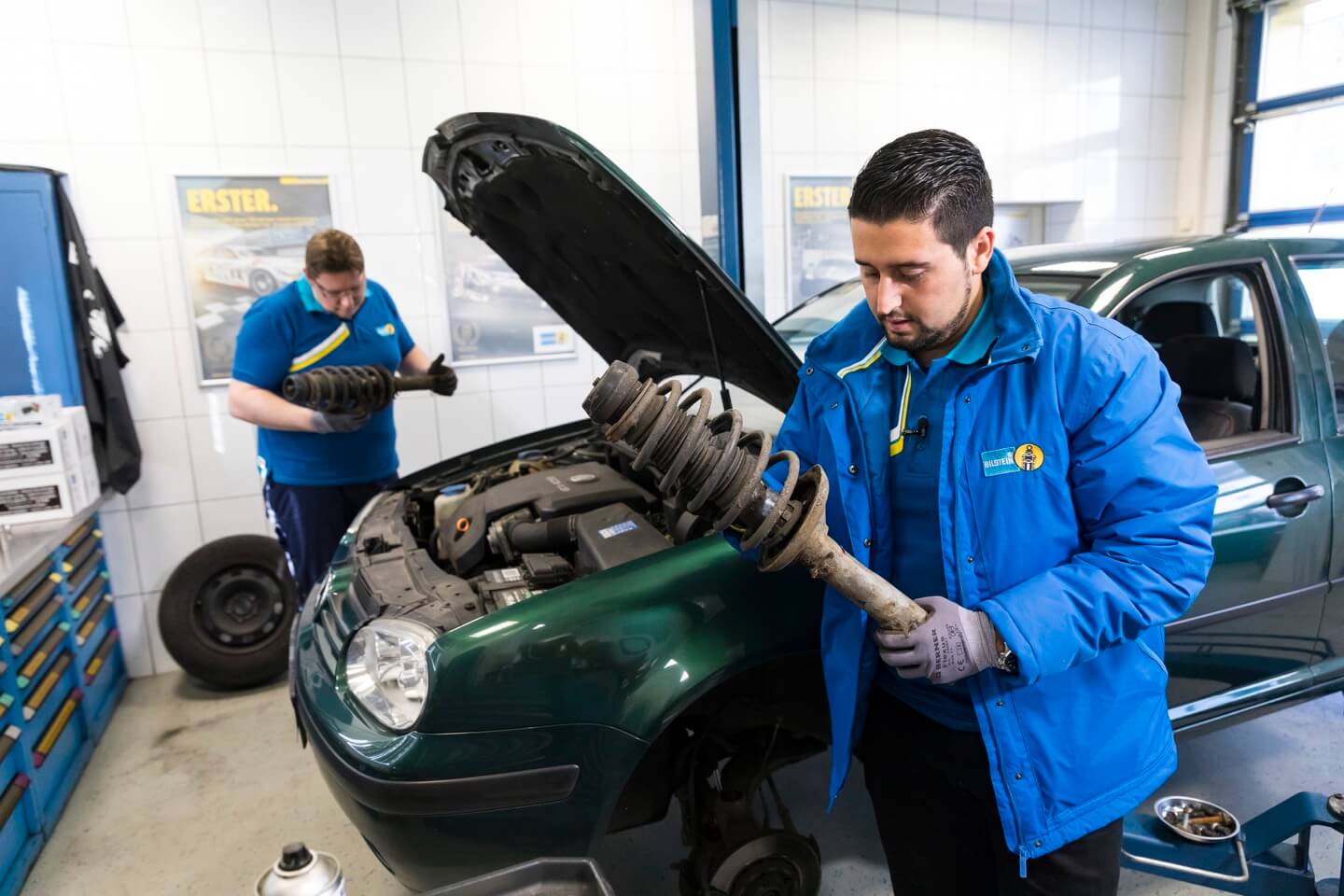 BILSTEIN B3 suspension spring: The perfect OE replacement spring
It is best to replace the springs together with the shock absorbers
Just like shock absorbers, suspension springs also wear out. But while worn shock absorbers are usually reliably detected by automotive professionals and replaced in good time, this is not always the case with springs. Worn springs are a serious – and unnecessary – safety risk.
After all, springs are also subject to constant wear: on the one hand due to their natural slackening, and on the other hand due to external influences such as stone chipping, cold or heat. Especially in winter, water and salt can put the spring to a tough test. "Salt water accelerates corrosion considerably", explains Sascha Decker, Regional Sales Manager at BILSTEIN. "Especially in some axle designs where the springs are in a veritable mud bath".
A worn spring can then quickly become a real safety risk. This is when the vehicle starts to sway dangerously, contact with the road is lost and, in the worst case, the vehicle swerves in bends and leaves the road. If the springs are weak, it is also common for them to sag due to the lack of spring tension.
When replacing the shock absorber, replace the suspension spring at the same time
Sascha Decker therefore recommends replacing the springs at the same time as changing the shock absorbers: "This makes absolute sense for higher mileages because a weakened spring puts much more strain on the shock absorber. Since the shock absorber is tuned to an intact spring, it can only develop its full potential if the spring has the full tension".
"For car drivers on the one hand and workshops on the other hand, this results in a win-win situation when the springs are changed together with the shock absorbers", reveals Sascha Decker. "The garages can generate a higher turnover of parts. The advantage for drivers is that the amount of work is significantly less than if the shock absorbers are changed first and then the springs are changed separately at some point. At the end of the day, this saves them money."
Car professionals and drivers benefit from the BILSTEIN B3 suspension spring
However, according to Sascha Decker, the biggest advantage is a significant gain in driving safety and comfort. Especially if you choose the high-quality BILSTEIN B3 OE replacement spring. This is a spring in original equipment quality. As a successful OEM supplier to renowned car manufacturers, we know exactly what matters: uncompromising quality.
With the BILSTEIN B3 series replacement spring, automotive professionals and end customers also benefit from another unbeatable advantage: "Our shock absorbers, springs and strut bearing/support bearings are always optimally matched to each other," says Sascha Decker. "This enables us to provide driving behaviour like on the first day."