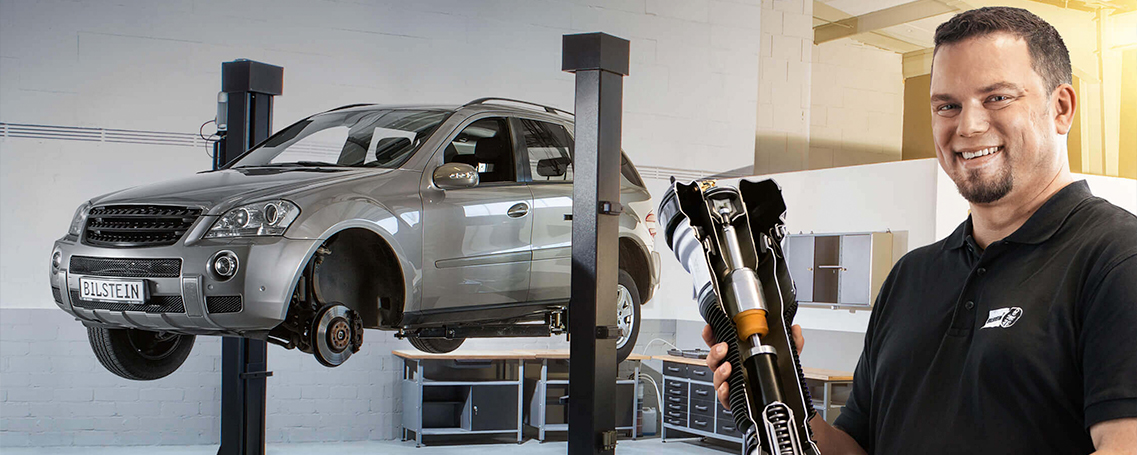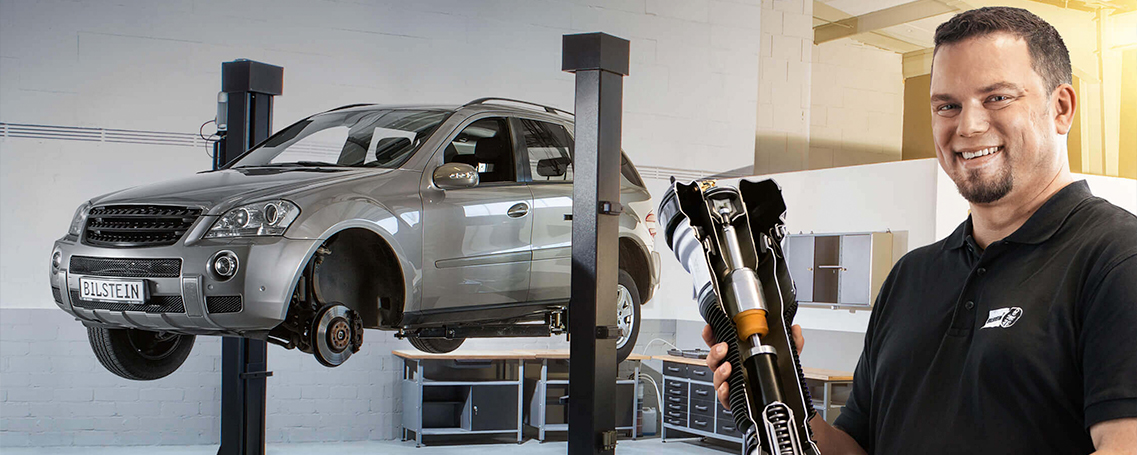 Smart spare parts for intelligent suspensions
Shock absorbers B4 and B6: BILSTEIN explains the potential of the DampTronic® variants
Over many decades, the average IQ of mankind has continued to rise. But the things that surround us are also becoming more and more intelligent – especially in automotive engineering. Keyword: active suspensions. "Depending on the situation or the driver's wishes, they oscillate between dynamic and comfortable, sometimes with more or less intermediate levels or damping force spread. This provides the perfect driving experience and safety", explains Dimitris Kouvaras, Global Training Manager of BILSTEIN Academy.
The other side of the coin: If shock absorbers for active suspensions are defective or worn out, replacement is significantly more expensive than conventional "materials". Owners of older cars in particular are therefore looking for affordable alternatives to original parts. Fair value replacements from the aftermarket are significantly cheaper, but rarely support active control. This turns an active high-tech suspension into a passive one. Garages that want to offer their customers a better solution can, however, fall back on the BILSTEIN B4 and B6 aftermarket shock absorbers with the DampTronic® add-on. These replicate all the features of the OE shock absorbers and are just as easy to install according to the plug-and-play principle. For vehicles with air suspension, BILSTEIN also offers its B4 air suspension modules. Unlike many remanufactured products (reconditioned old parts), they continue to support active suspension control.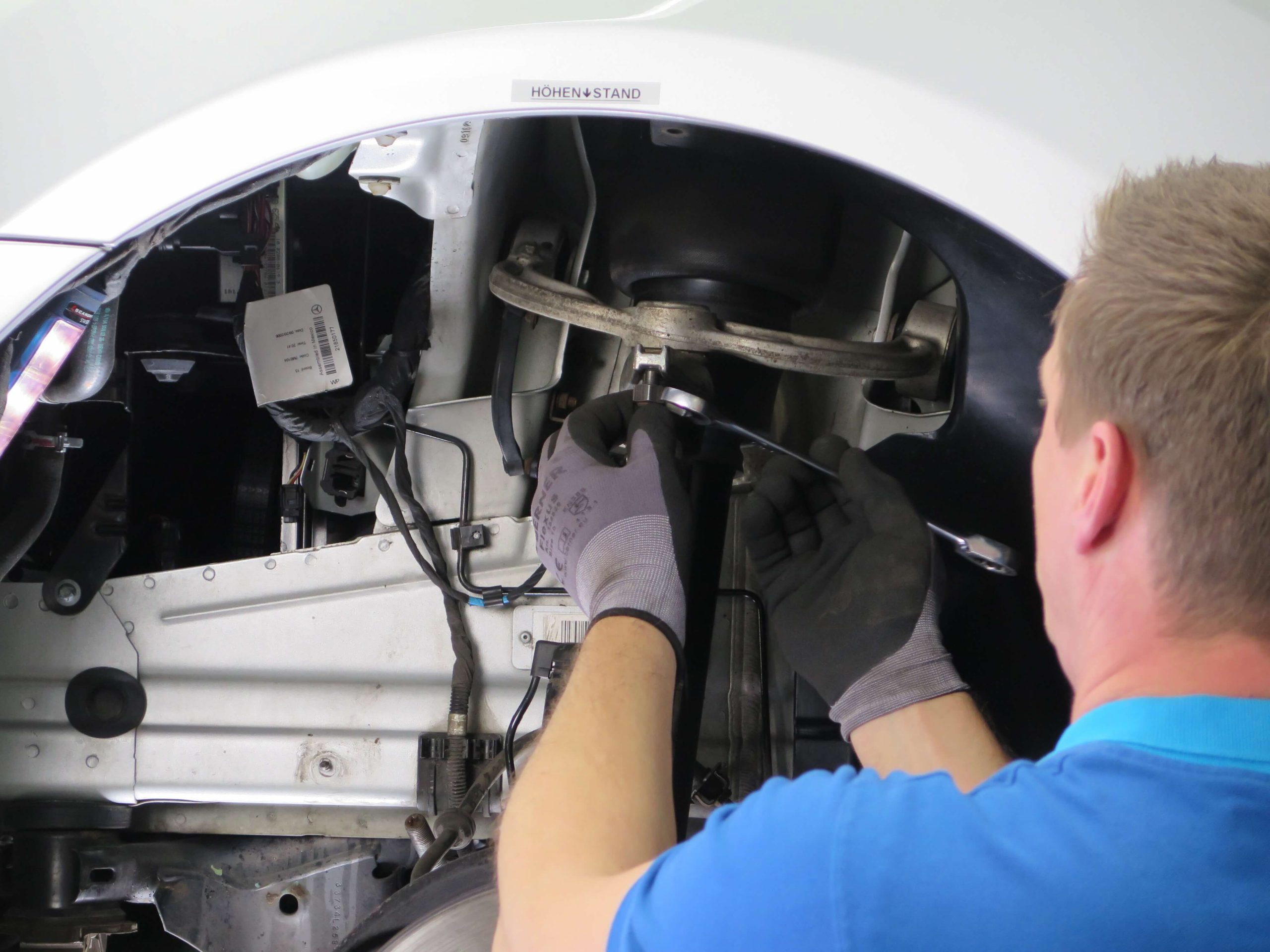 BILSTEIN B4 DampTronic® and B6 DampTronic® in comparison
The BILSTEIN B4 gas pressure shock absorber is 100% the same as the factory-fitted components in terms of quality and functionality – but at a lower price. This applies to the actively controllable DampTronic® variants just as much as to the basic product used for passive suspension systems. People who have to master particularly tough everyday conditions with their vehicle or simply want to increase its performance can opt for the BILSTEIN B6 DampTronic®. It represents improved OE replacement in combination with active suspension systems. Going beyond the original, it offers a noticeable plus in safety and performance – without lowering or changing springs and without additional TÜV registration. Its higher performance reserves are particularly effective in the following scenarios: on poor or winding roads, in dynamic driving, in dangerous situations, when towing a trailer, when transporting external loads – such as bicycle racks or roof racks – and generally with heavily loaded vehicles.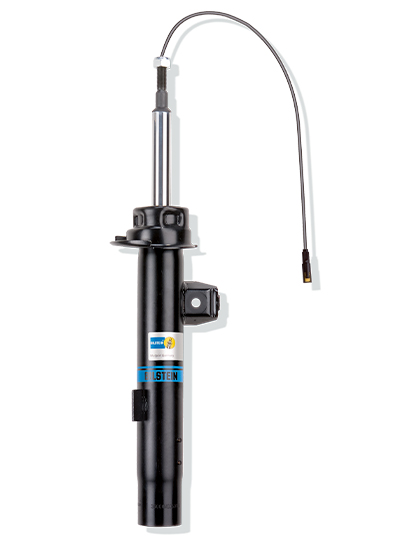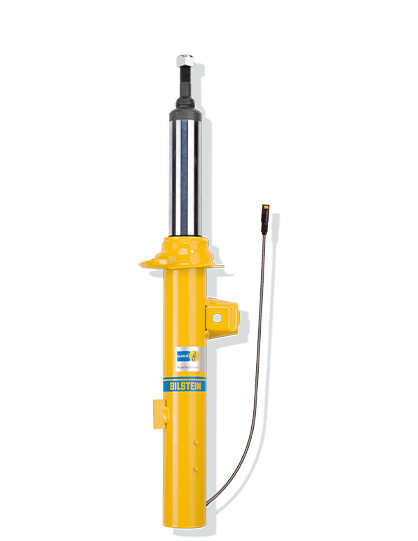 BILSTEIN B4 air suspension modules
Defective air suspension modules are often replaced by relatively inexpensive remanufactured parts. However, the price advantage comes at the price of various disadvantages in terms of performance and functionality. BILSTEIN B4 air suspension modules, on the other hand, are a real alternative to expensive original parts. As the only aftermarket option, they are completely brand-new, while remanufactured old parts include used shock absorbers with uncertain wear status. In addition, manufacturers of remanufactured components often disable the electromagnetic control valve instead of replacing it. This turns a high-end system with active control into a passive one.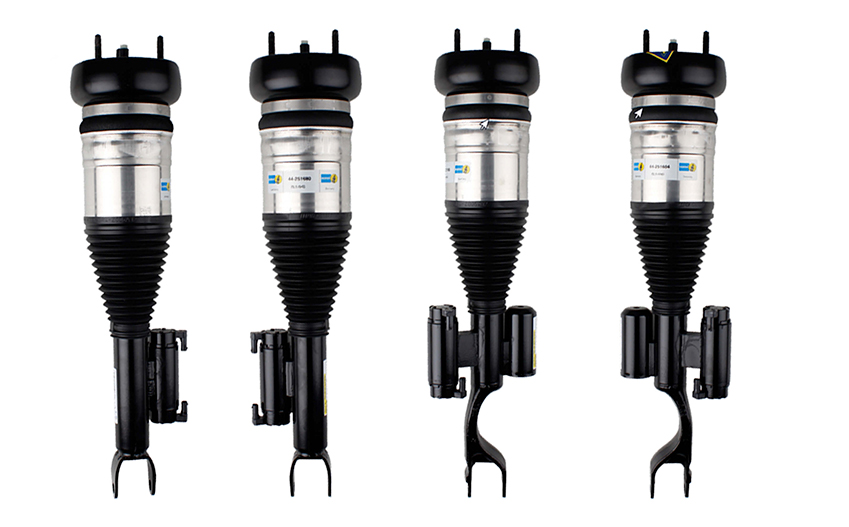 With BILSTEIN B4 air suspension modules or BILSTEIN B4 DampTronic® and B6 DampTronic® shock absorbers, on the other hand, cars drive like they did on day one. Garages with little experience of active or air suspension systems not only get the right spare parts from BILSTEIN, but also a wealth of know-how. They receive support from the YouTube channel "BILSTEIN technical", valuable installation, diagnosis and repair tips at www.bilstein.com or www.repxpert.de as well as interesting training opportunities. These are available free of charge as face-to-face training, live events in the digital classroom or – brand new – in the form of e-training that can be carried out independently.
Photos: Copyright BILSTEIN 2021. Reproduction free of charge provided the source is quoted.