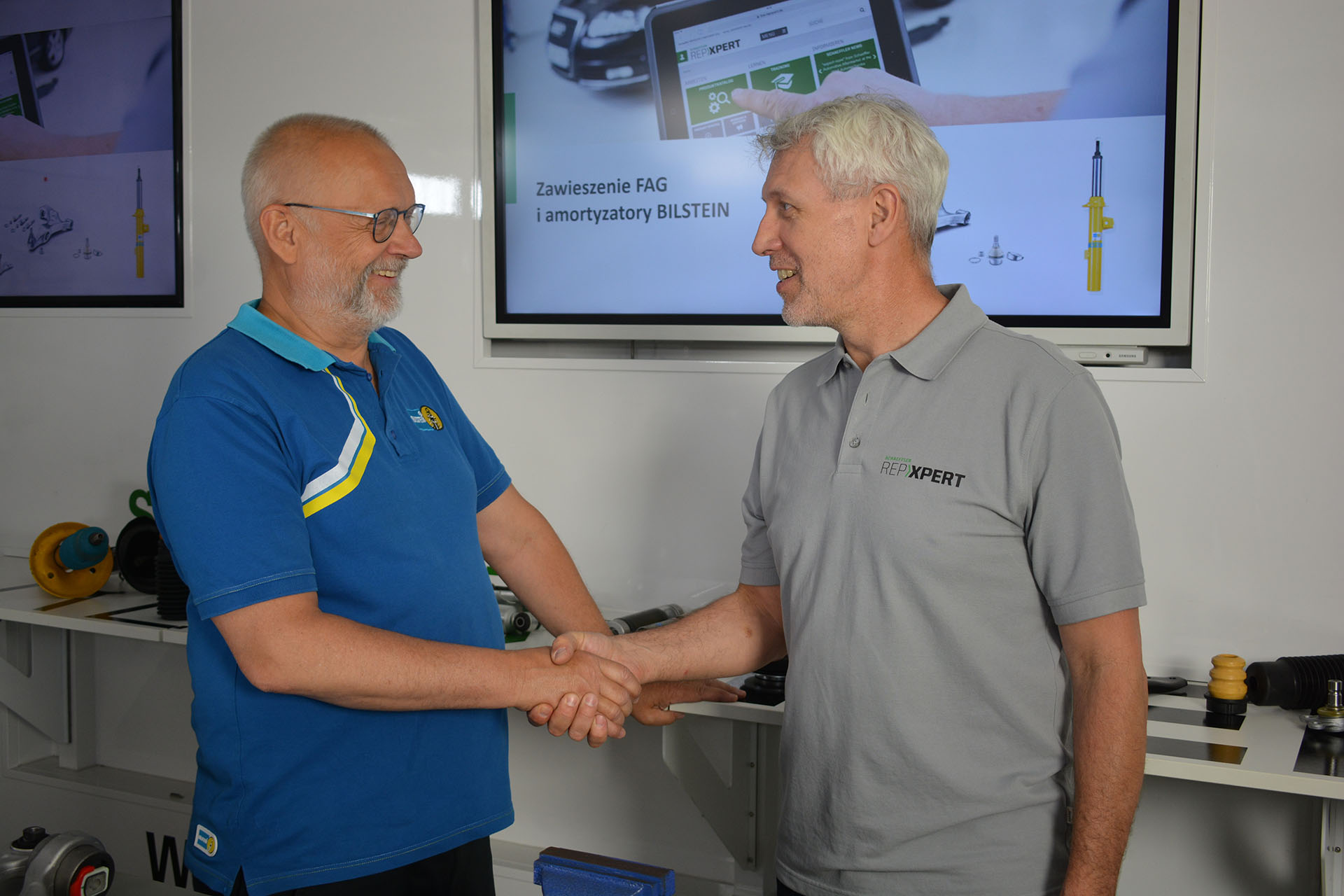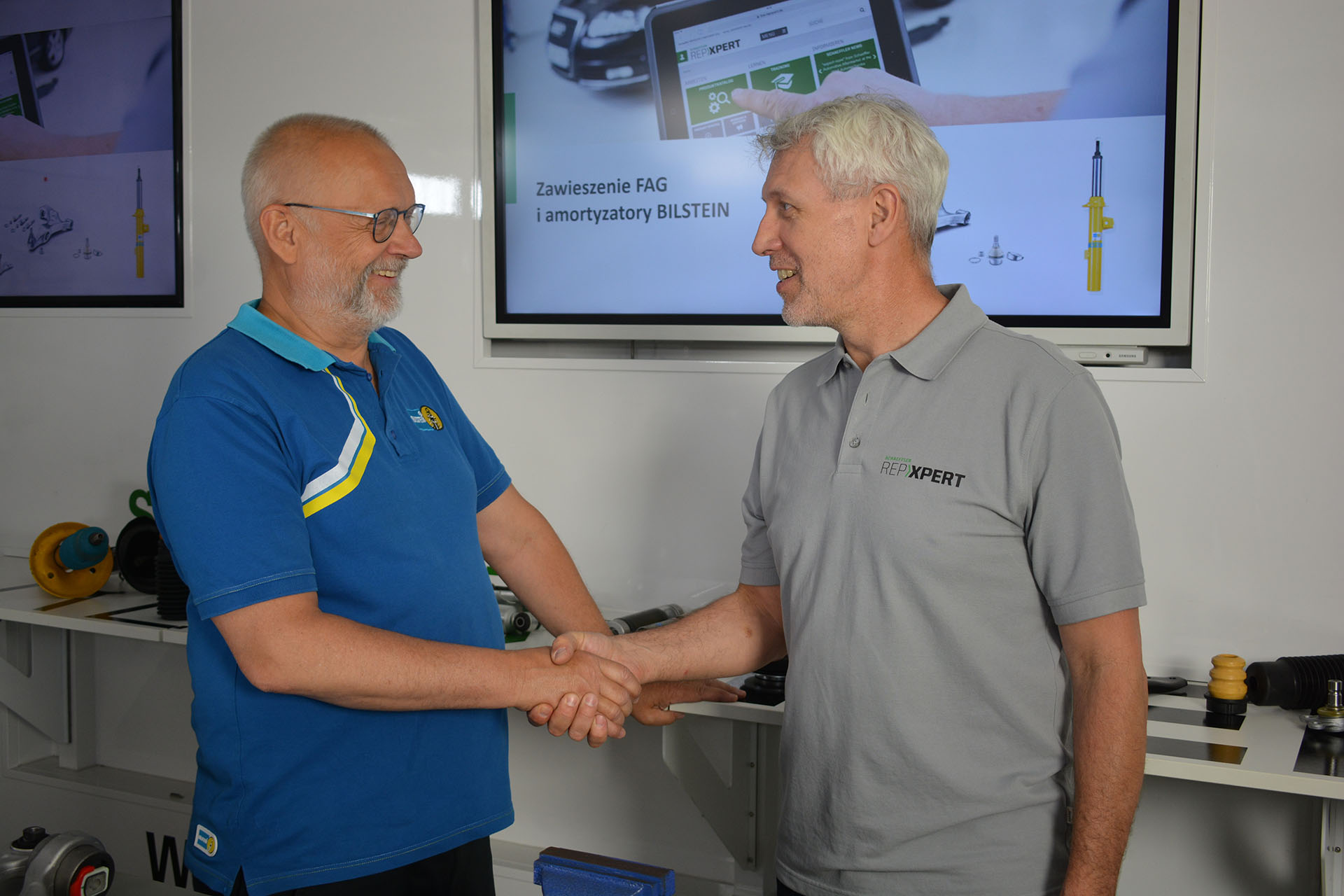 Cooperation with REPXPERT is put into practise
BILSTEIN continuously fills Schaeffler's online workshop portal with new content
Suspension manufacturer BILSTEIN is represented at Schaeffler's renowned workshop portal REPXPERT since June 2021. Not only in Germany, but also in the United Kingdom and Poland.
"By bundling the expertise of Schaeffler in the field of axle parts and the shock absorber and spring manufacturer BILSTEIN, excellent conditions have been created to provide high-quality content for workshops", explains Volker Wegerhoff, Head of Sales Aftermarket thyssenkrupp Bilstein GmbH, the objective.
Rainer Popiol, Head of the BILSTEIN Academy, is also enthusiastic about this "know-how joint venture" and joint training opportunities. The fact is: about three and a half months after the launch, a comprehensive portfolio of technical training and knowledge content is already available.
Examples include workshop tips on calibrating assistance systems (ADAS) after suspension work, explaining how to adjust the groove on the shock absorber or eliminating annoying noises from the suspension environment. The selection of contents is already impressive and continues to grow. For the "Installation Guides" video section, BILSTEIN is currently contributing its extensive know-how on air springs and modules.
Workshops will find installation videos for various vehicle types, and the range of topics is constantly being expanded. In addition to the actual web platform, REPXPERT's social media channels and newsletter also benefit from the additional content created by BILSTEIN.
Since the beginning of the cooperation, the complete BILSTEIN range has also been identifiable on REPXPERT via the TecDoc parts catalogue. In addition, the majority of BILSTEIN products relevant to the aftermarket are presented individually. The spectrum ranges from attachment and service parts (B1), coil springs and air springs (B3), OE replacement shock absorbers (B4 and B6) and air suspension modules (also B4) to sports and coilover suspension systems (B12, B14 and B16).
One highlight is the joint training courses from which the cooperation with Schaeffler REPXPERT originally arose. These benefit enormously from the concentrated knowledge of the two industry giants in technically related areas. The next online training via the Vitero platform will take place for Germany on 22 September at 5 p.m. on the topic of "Modern suspension technology – active components". For Polish REPXPERT participants, a training course on suspension and shock absorbers is planned for 30 September.