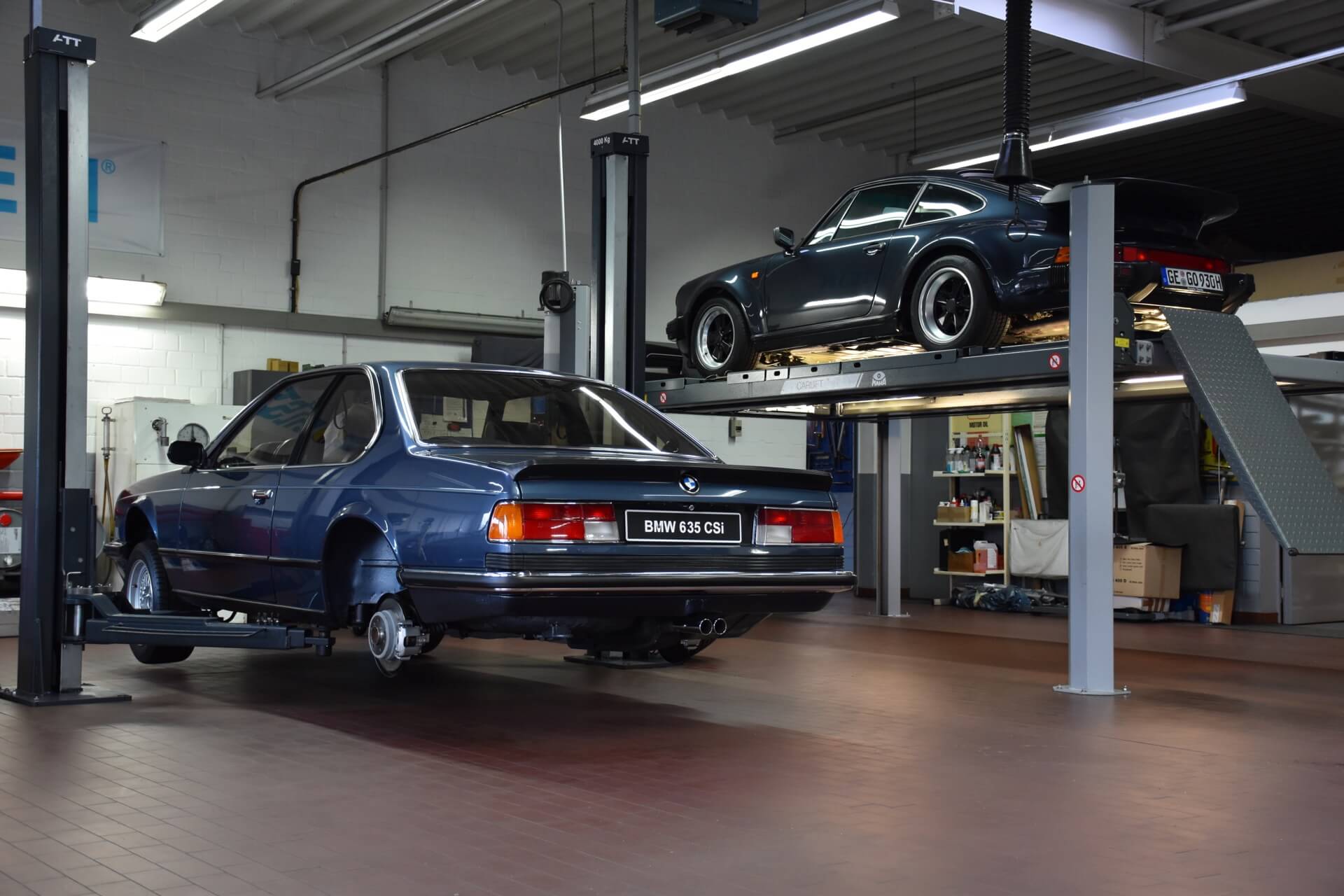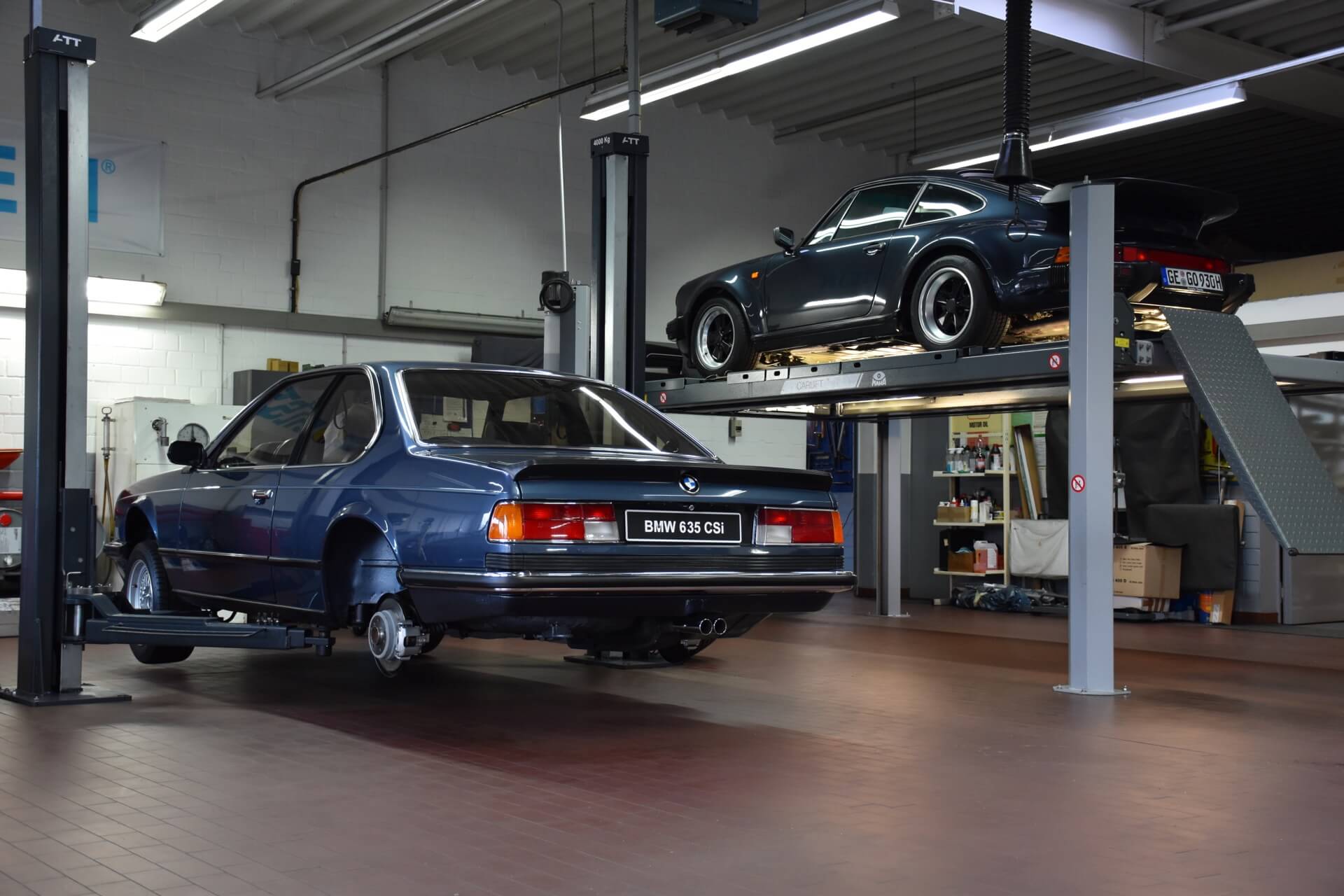 Classic sports cars: outstanding driving behaviour and maximum precision – with BILSTEIN B6 shock absorbers
Heinrich Hövelberndt could enjoy his well-deserved retirement on a sunny island in the Mediterranean. But the master mechanic has remained true to his German hometown. In Gelsenkirchen, the over 70-year-old is now fulfilling one dream after another. Heinrich Hövelberndt restores classic cars for his own private collection. The rare vehicles include a Porsche 911 Turbo (930), a BMW 635 CSi and a BMW M3 (E30). And because the collector has particularly high standards for his vehicles, he relies exclusively on products from the BILSTEIN brand.
Anyone who enters the hallowed halls of the long-established car delearship Autohaus H. Hövelberndt GmbH in Gelsenkirchen-Erle can, with a bit of luck, examine spectacular sports cars. For it is not only customer cars that are repaired here by a team of 7. This is also where the classics from the company's own car collection are restored: Together with his son, Heinrich Hövelberndt hunts down particularly exciting classic automobiles, which are restored with strong commitment – they put their heart and soul into it.
Porsche 930 Turbo, BMW M3 E30: Heinrich Hövelberndt collects racy classic automobiles
The car enthusiast has precise ideas. "My preference is for sports cars that are at least 30 years old", Hövelberndt reveals. Other requirements: a proper history and no rust or accident damage. The collection currently includes a BMW 635 CSi, a BMW M3 E30, a Porsche 911 Turbo and a VW Polo G40. "For me, it's about fulfilling a dream at the end of my professional career. All the vehicles in my collection are cars from my youth. I always want to bring together two vehicles from one manufacturer that document the contemporary racy character of the brand."
All vehicles are extensively restored for this purpose. Hövelberndt: "Our goal is always to restore the cars to the condition they had when they were delivered. In particular, that means making sure they drive the same way — or better than they used to." Just like the BMW 635 CSi in Arctic Blue, which is currently parked between a BMW M3 and a Porsche 930 Turbo. "We bought the car already in pretty good visual condition. Technically, it was not in the condition we wanted it to be", explains Hövelberndt. In around 400 hours of work, the team turned the technology of the dynamic coupe inside out.
BILSTEIN B6 shock absorbers – a perfect choice for classic automobiles
To restore the handling to its original state, the mechanics installed BILSTEIN B6 shock absorbers. A perfect choice. After all, the legendary yellow BILSTEIN shock absorber traditionally stands for improved OE replacement and top performance. Just the right thing for discerning automotive professionals. As the functional dimensions of the standard shock absorbers are retained, no registration is required for the BILSTEIN B6 shock absorbers. "We removed both the complete front and the complete rear axle, and made new front axle carriers, strut tubes and control arms", saysHövelberndt.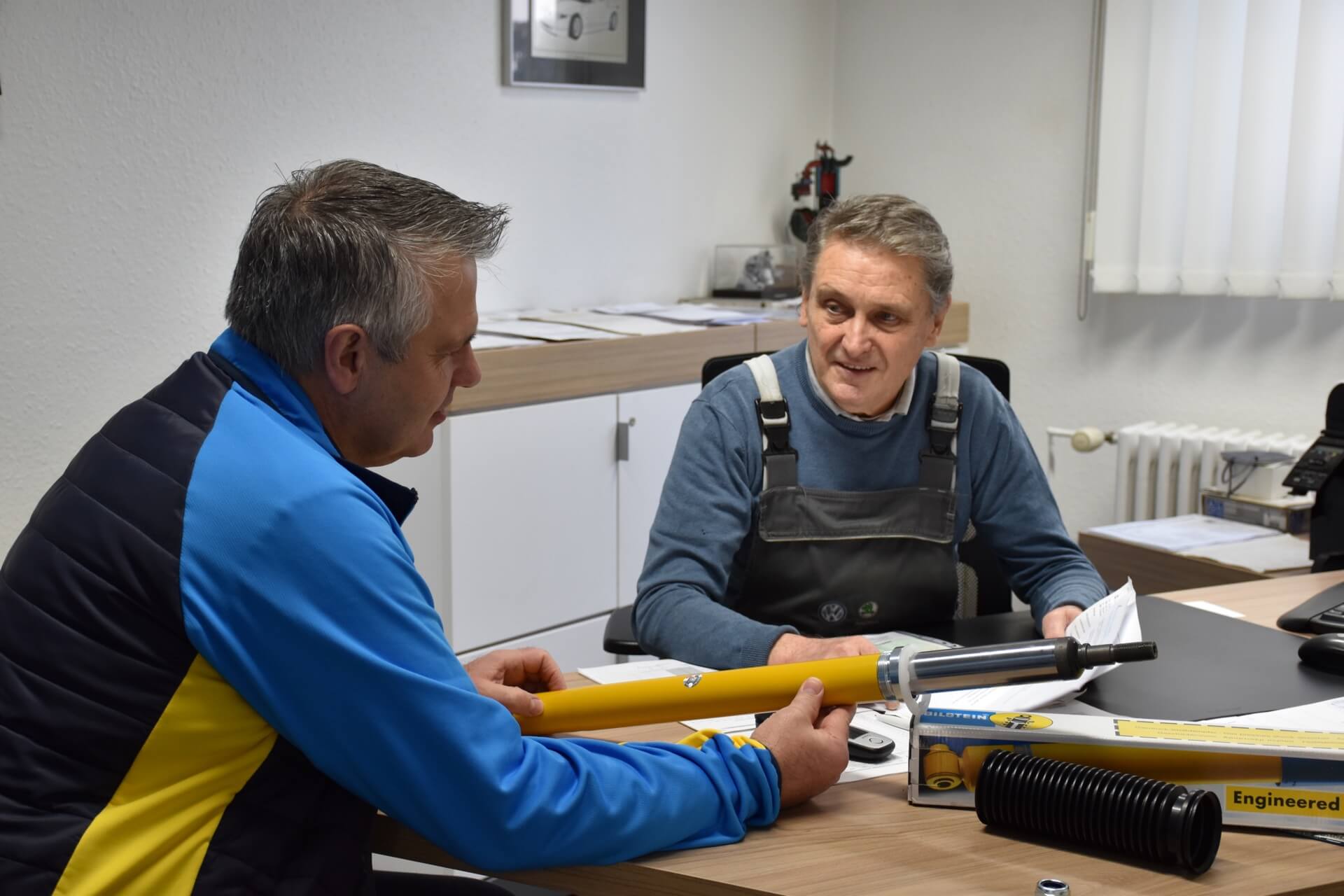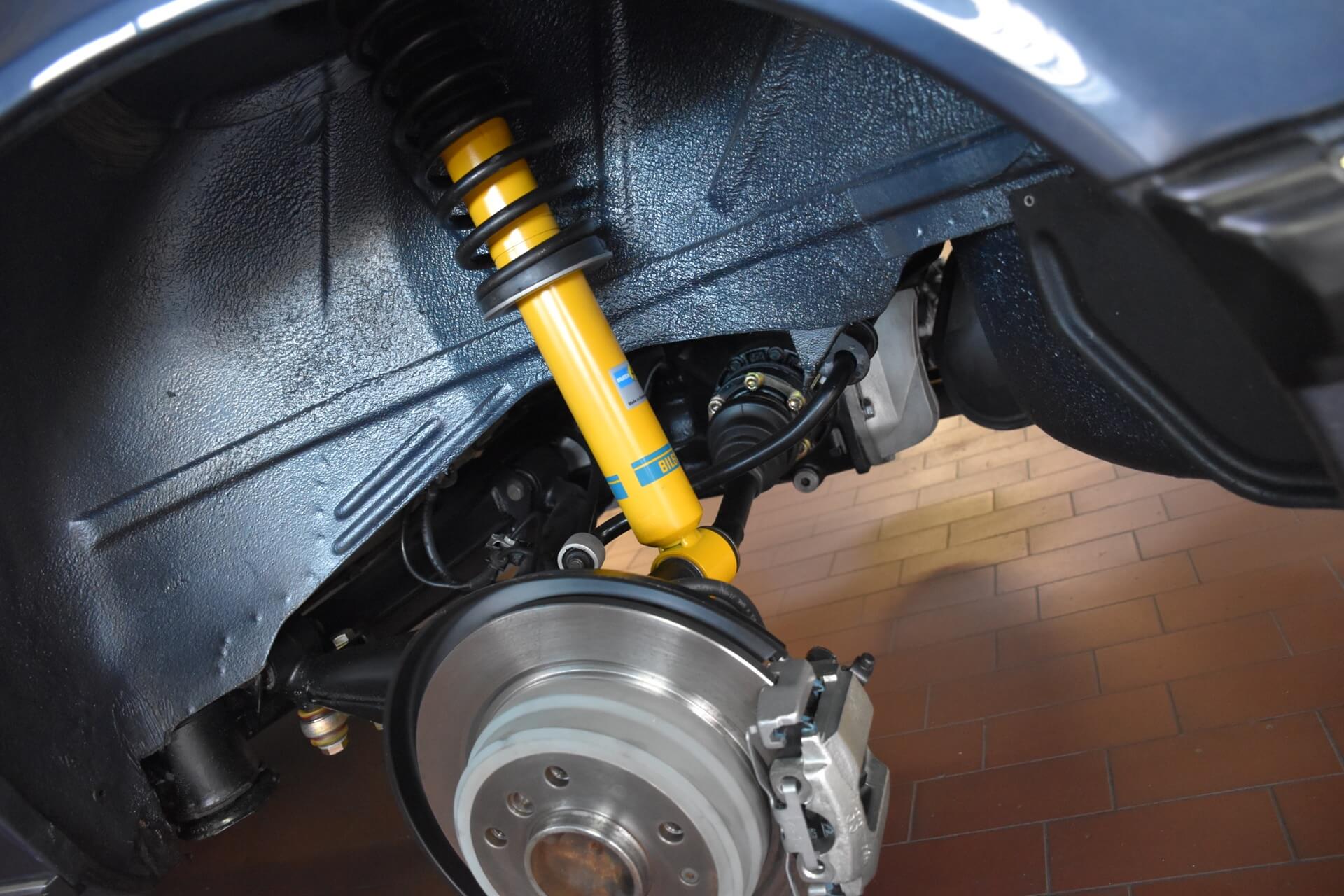 When fitting the shock absorber cartridges, it is important to ensure that no fluids such as oil are poured into the strut's standpipe. "This can lead to shock absorber failure", warns Rainer Popiol, head of BILSTEIN Academy and a private customer of Heinrich Hövelberndt for decades. "The BILSTEIN cartridges are used "dry". Otherwise, there is a risk that the cartridge insert will fill up with the fluid and the damping function is no longer given."
"Achieving the highest possible degree of perfection"
"Our goal is always to achieve the highest possible degree of perfection, especially in the area of driving dynamics", says Hövelberndt. "In this case, too, we have succeeded. Despite being around 37 years old, our 635 CSi absolutely lives up to the BMW slogan "The Ultimate Driving Machine", the passionate collector is pleased to say.
To achieve this, Heinrich Hövelberndt has relied exclusively on BILSTEIN brand products since the 1970s. His pronounced preference for the brand has its origins in an experience that Heinrich Hövelberndt has never forgotten. On the contrary: he can still recall that moment quite clearly. "At that time, I had a BMW 3.0 Si. It had 200hp and could keep up with a Porsche. But the suspension was rubbish", Hövelberndt thinks back. "So we installed the yellow BILSTEIN B6s in the car. I drove out of the workshop at that time and just thought to myself wow, amazing! All of a sudden, the car had a driving behavior that was terrific. I still get shining eyes today!"
Since then, BILSTEIN has been the first choice in Heinrich Hövelberndt's workshop. Not just for his own collector cars, but also for the service store's clientele: "I wouldn't want my customers to expect anything else. They deserve the best quality."