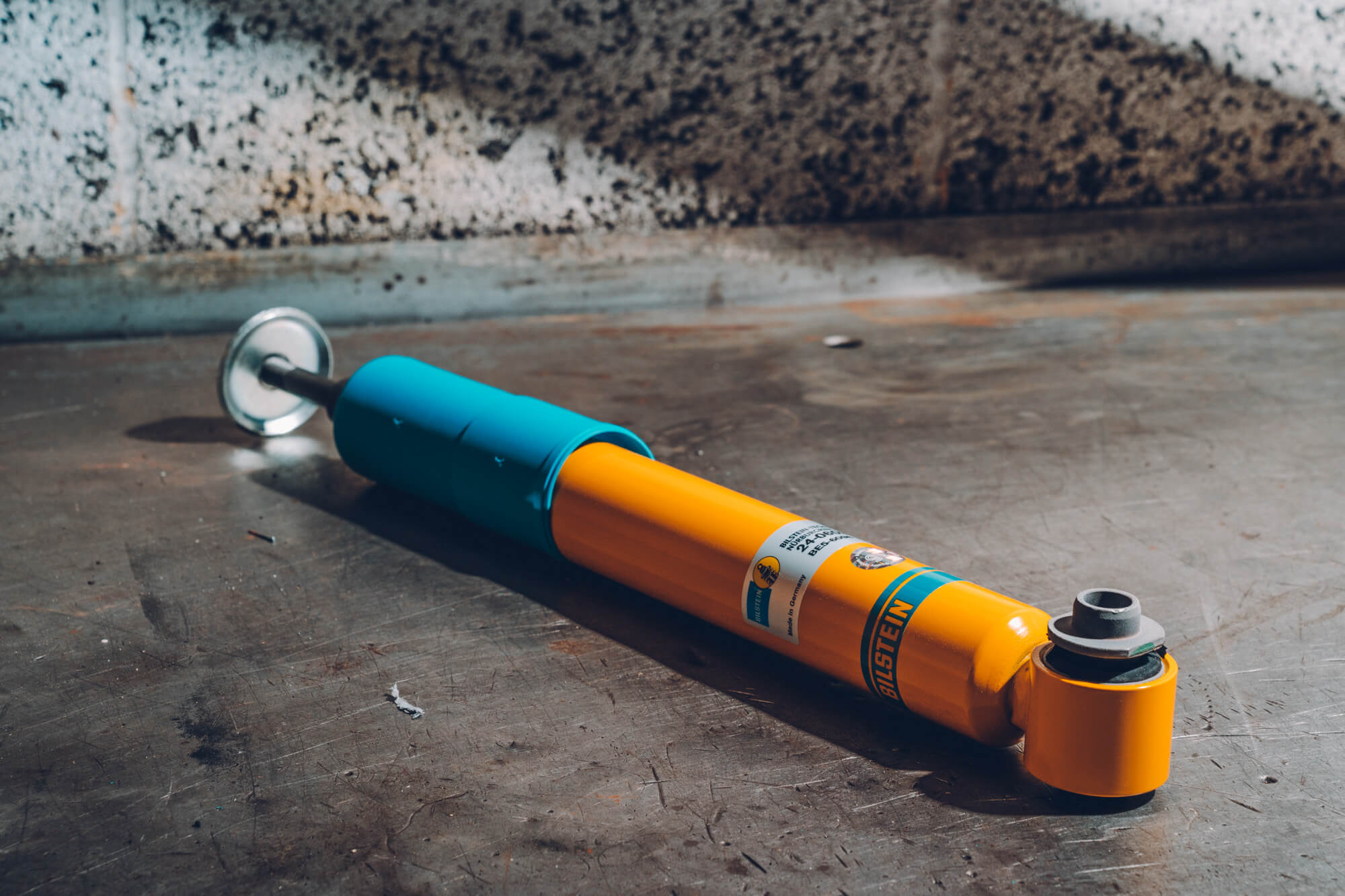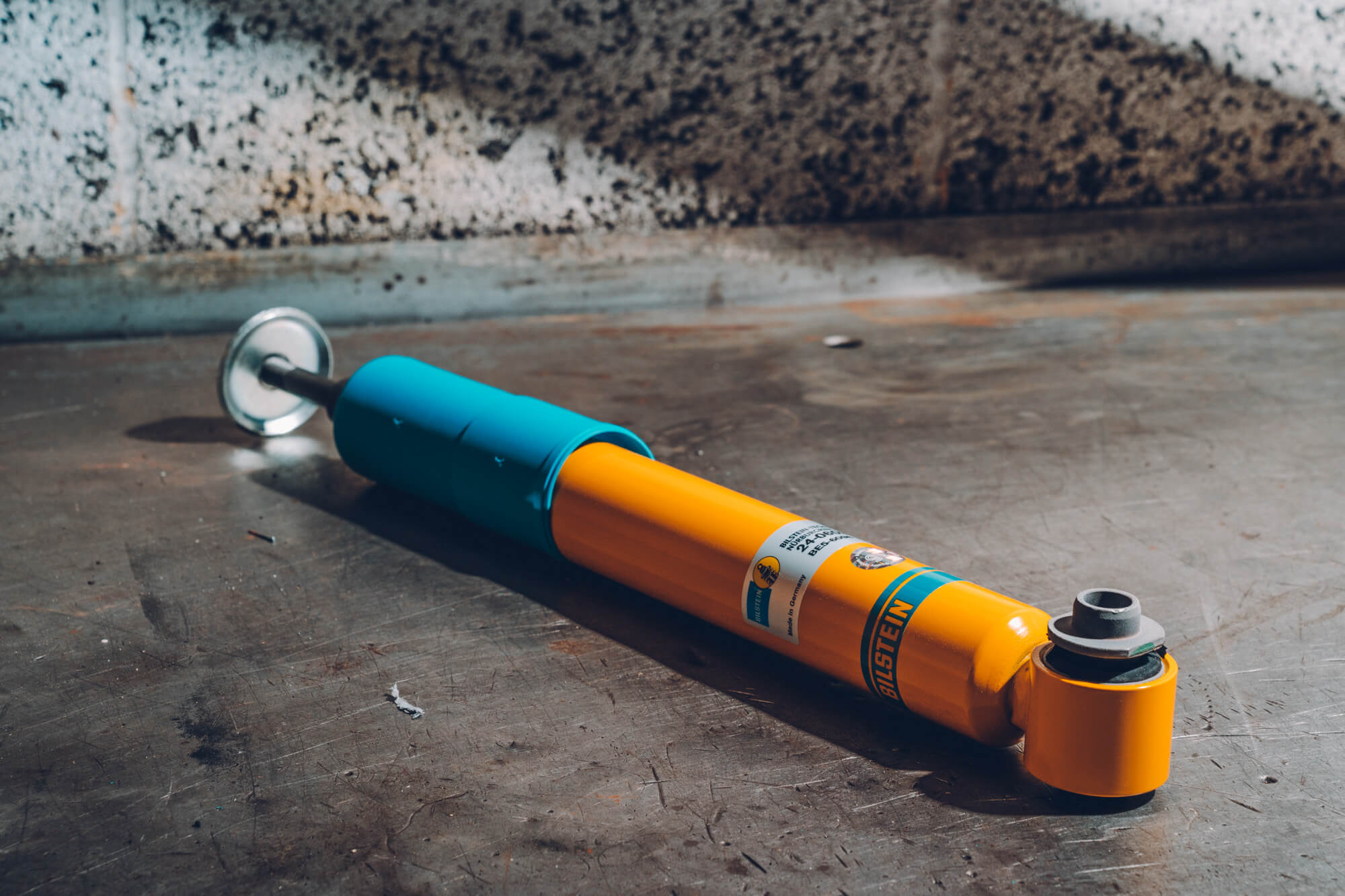 Off-road Shocks for Jeep Grand Cherokee III and Jeep Commander
Optimum protection against dust even without a tube
BILSTEIN has high-performance shocks in its range for the Jeep Grand Cherokee III and the Jeep Commander: from off-road shock absorbers to BILSTEIN B6 shock absorbers for improved standard replacement, off-road fans have a number of options to optimise the handling of their Jeep models.
Jeeps of all kinds are among the stars of the off-road scene.  Even the rather comfortable Grand Cherokee III (WH, WK, built 2004 – 2011) and Commander (XK, XH, built 2005 – 2010) models impress with superior off-road performance. As an SUV, the Jeep Commander not only impresses with seven seats, but also with an off-road capability that is exceptional by SUV standards. Based on the smaller Jeep Cherokee, the Grand Cherokee was launched in 1992 to challenge the Ford Explorer.
A little more performance is always possible. That's why BILSTEIN has various options in its range to further improve the handling on both Jeep models – both on and off the road.
Workshops will wonder, however, why most of these BILSTEIN shock absorbers have neither a boot nor a tube to protect against dust. After all, this important detail is found on every passenger car shock absorber and should be present on an off-road vehicle all the more – shouldn't it? Were the accessories simply forgotten in the end? Rainer Popiol, head of the BILSTEIN Academy, gives the all-clear.
"On both models, Chrysler engineers already decided not to use dust boots or tubes with the original shock absorbers. The problem was solved elsewhere in terms of design. That's why various BILSTEIN shock absorbers for Jeep Grand Cherokee and Commander are also supplied without additional dust protection and can be installed as they are without hesitation."

Rainer Popiol, head of the BILSTEIN Academy
Off-road shock absorber BILSTEIN B6 4600 for Jeep Grand Cherokee and Commander
The BILSTEIN B6 4600 shock absorber, for example, is available as a suspension upgrade for the two Jeep models. It stands for better handling for off-road and on-road. Its precise tuning reduces the uncontrolled movements of the high body typical of off-road vehicles and SUVs. At the same time, steering precision and suspension load capacity are increased. This ensures more vehicle control, safer handling and better traction.
Off-road Shock BILSTEIN B8 5100 for Jeep Grand Cherokee and Commander
The BILSTEIN B8 5100, in turn, is the ideal shock absorber for increased ground clearance and optimum grip. Thanks to its extended design, it also fits perfectly with height-adjustment kits. Grand Cherokee and Commander Jeeps can be raised by up to 50 millimetres. The BILSTEIN monotube technology and the patented degressive valve system of the BILSTEIN B8 5100 are specially designed for these requirements.
Shock absorber BILSTEIN B6 for the Jeep Grand Cherokee
For the Grand Cherokee, the "normal" BILSTEIN B6 is also available, which is not a dedicated off-road damper but an improved OE replacement. Its additional damping force ensures more traction, more precise handling, optimum road grip and increased track stability in everyday use. At the same time, body movements are reduced. Those who use their Jeep as a towing vehicle for horse trailers and the like can also look forward to improved handling and enhanced driving safety – although this naturally also applies to the BILSTEIN B6 4600 and B8 5100.