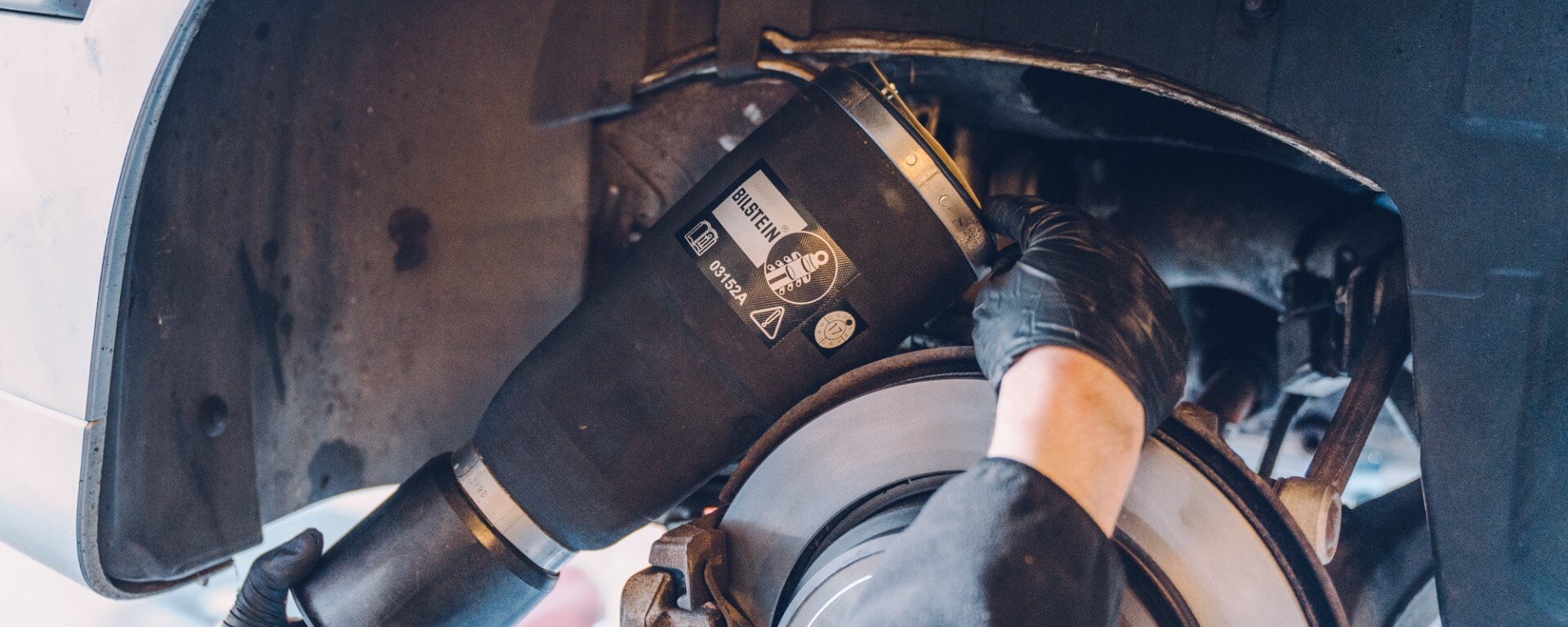 BILSTEIN B3 AIR SPRINGS: Perfection under pressure.
BILSTEIN B3 AIR SPRINGS.
Preserving the original driving behavior should be the most important aspect when replacing suspension components. For the replacement of air springs there is no better than BILSTEIN. The BILSTEIN B3 air spring provides a perfect driving experience under high load, due to the constant counter-pressure in the bellows of the air spring. This is an optimum OE replacement for vehicles in which the air spring and shock absorber are installed as separate units.
WAY AHEAD

Product benefits at a glance:
Uncompromising comfort and driving characteristics
Rapid adjustment to road and driving conditions
Constant damping power under any load
High power reserves for maximum safety
Browse Online Catalog
BILSTEIN OE Replacement Products
For more than 60 years, we have been the development partner of choice for the suspension and shock absorber systems of renowned automakers — manufacturers in the premium segment as well as high-volume manufacturers.