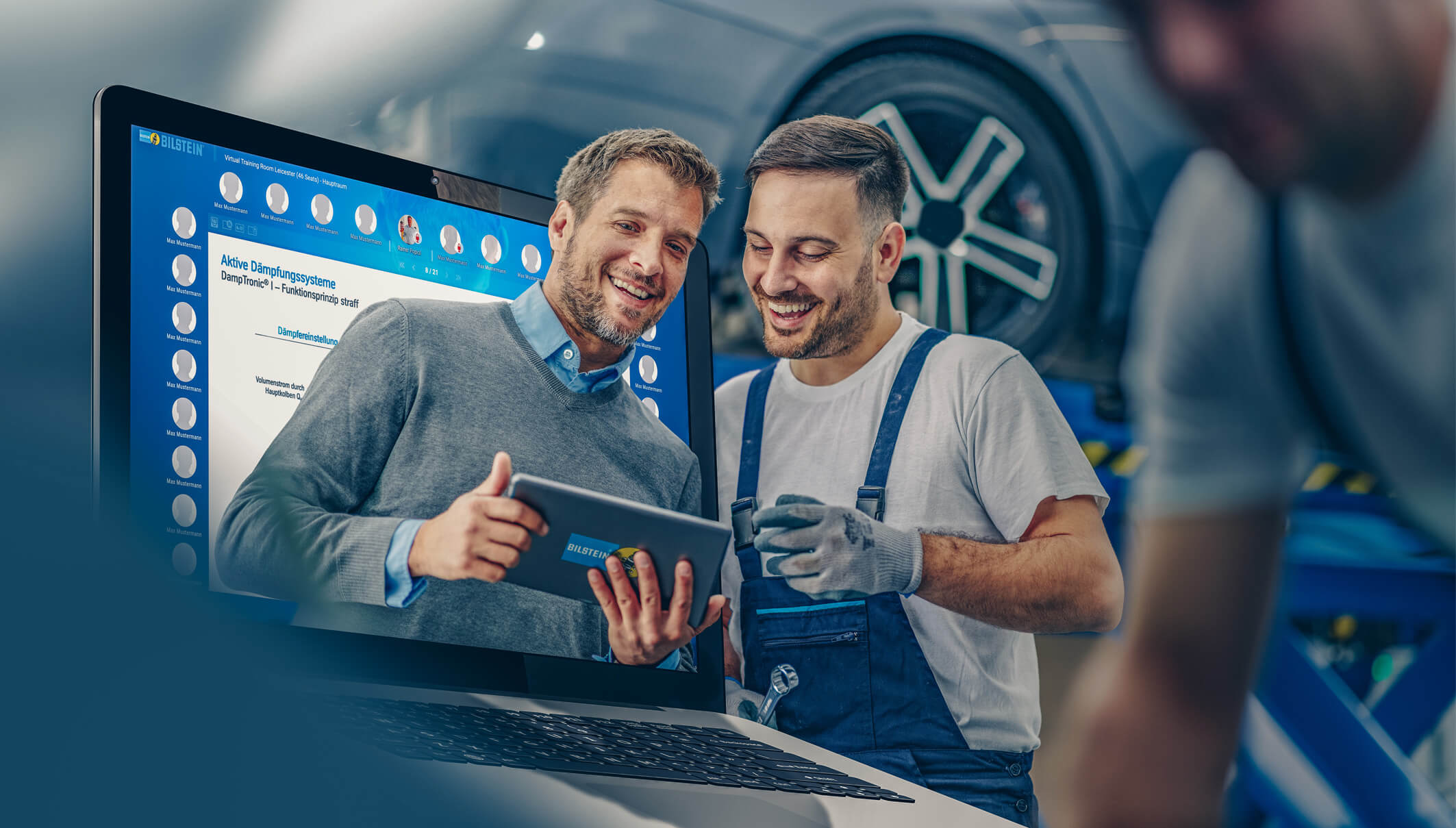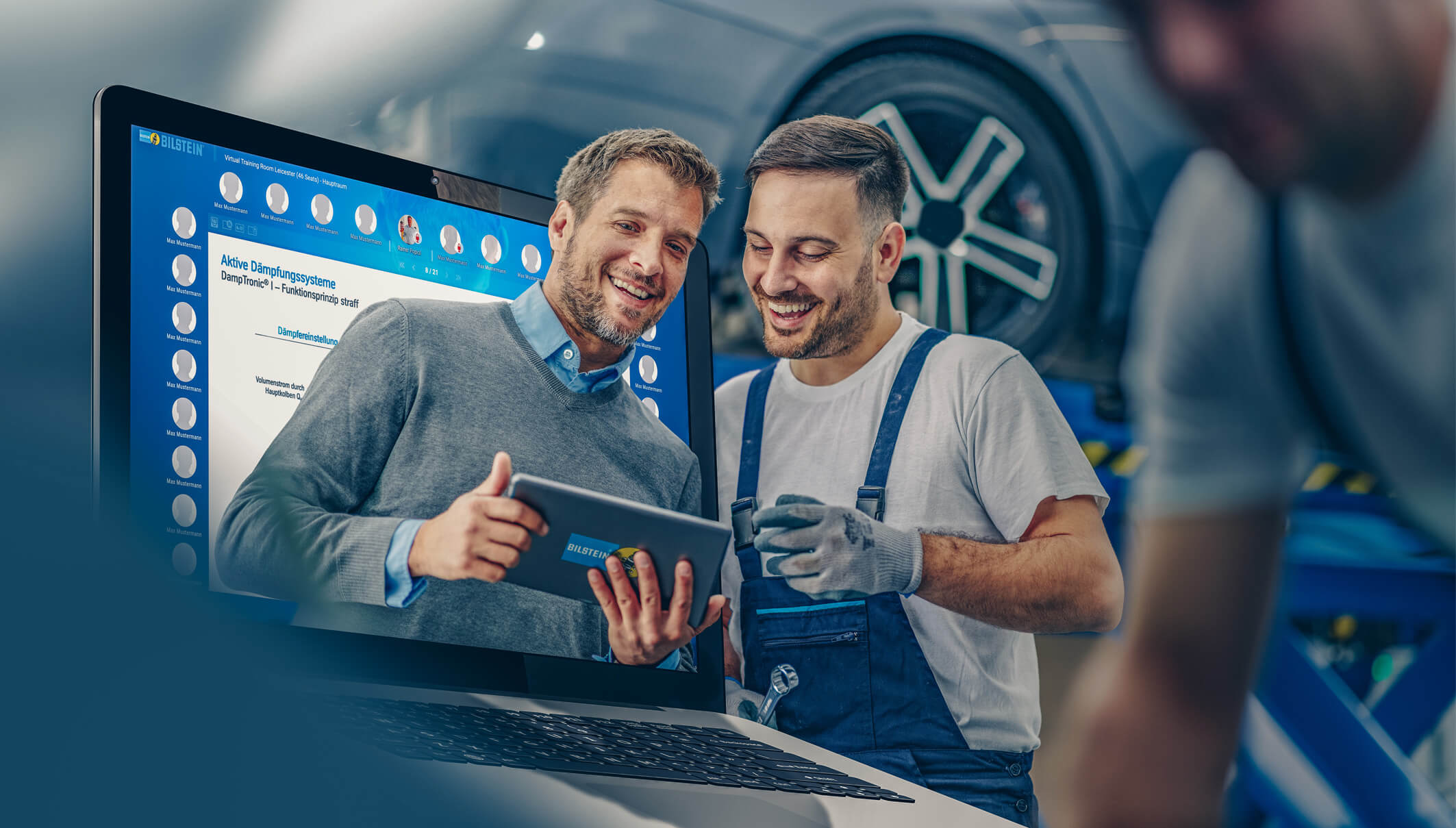 Innovative training in the virtual classroom
Distance learning has been a much-discussed topic at least since the spread of the coronavirus – not only at school, but also in further training measures at work. Suspension manufacturer BILSTEIN also reacted immediately at its Academy and put a training video online on the subject of "Active Damping & Air Suspension Systems". However, Rainer Popiol, who heads the institute, was not satisfied with this initial measure. Instead of passive videos or rudimentary chats, he had completely new formats in mind that no longer seemed like a "stopgap" solution compared to face-to-face teaching.
In the meantime, therefore, three virtual classrooms have been set up, which, thanks to the latest software, enable interactive distance learning at the cutting edge. To gain experience with the new programme, some training courses have already been held with an average of 19 participants, and now the regular teaching programme for 2021 is in place. Most courses last about one hour. However, depending on the legal requirements and the learning material, significantly longer training courses are also possible. At the end, participants receive a certificate for successful completion.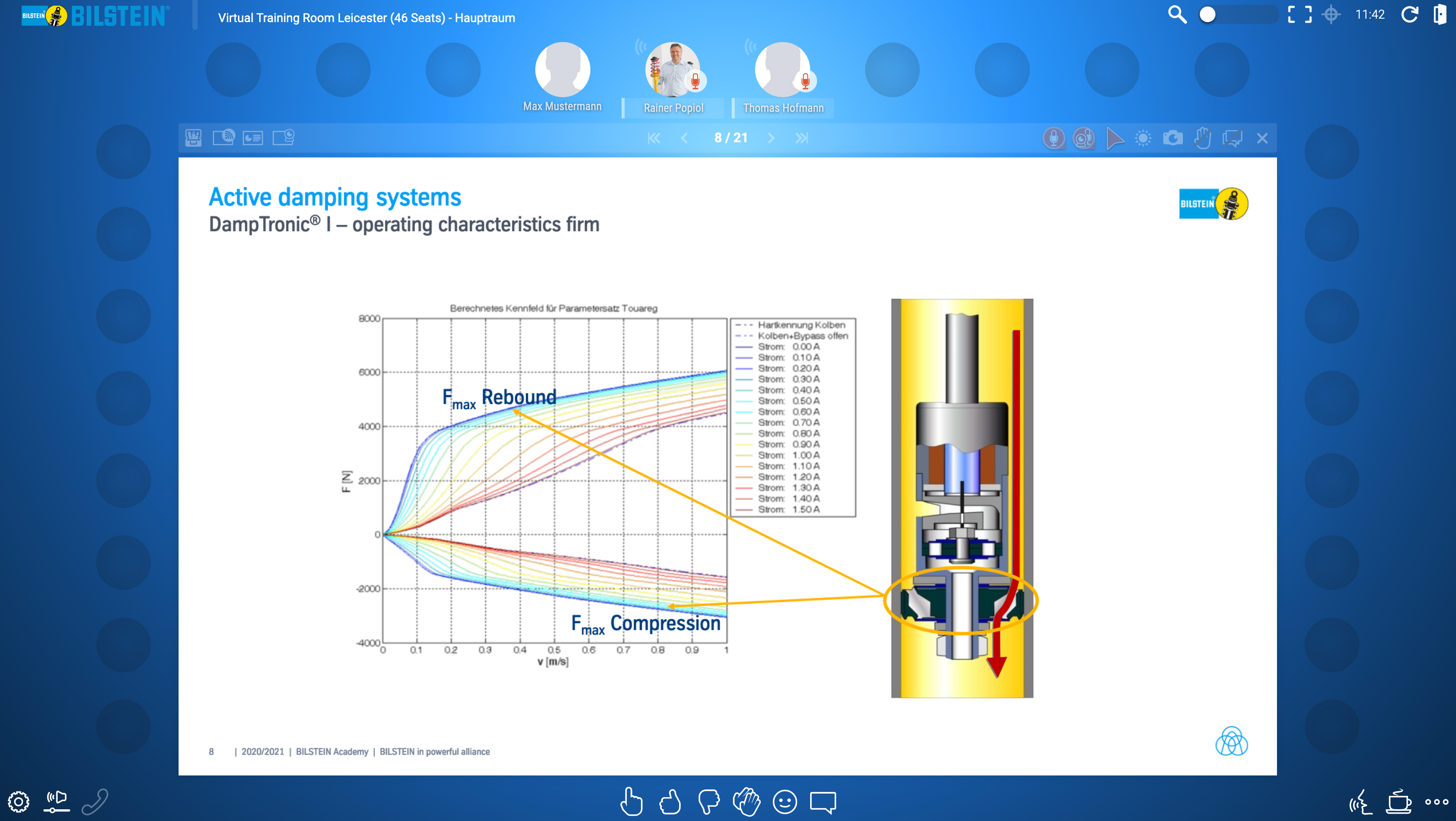 Change of scene: An online course has just started; the middle virtual classroom with 26 seats has been booked. As in a real classroom, the seats are limited; the other two rooms offer space for 16 and 46 "avatars". After a short video and some practical slides, Rainer Popiol hands over the microphone to one of the participants who wants to ask a question about air springs. "At the beginning, the participants were still a bit reserved, after all, for many it is a completely new medium, but then the fear of contact quickly faded away and turned into good learning flow," explains Popiol.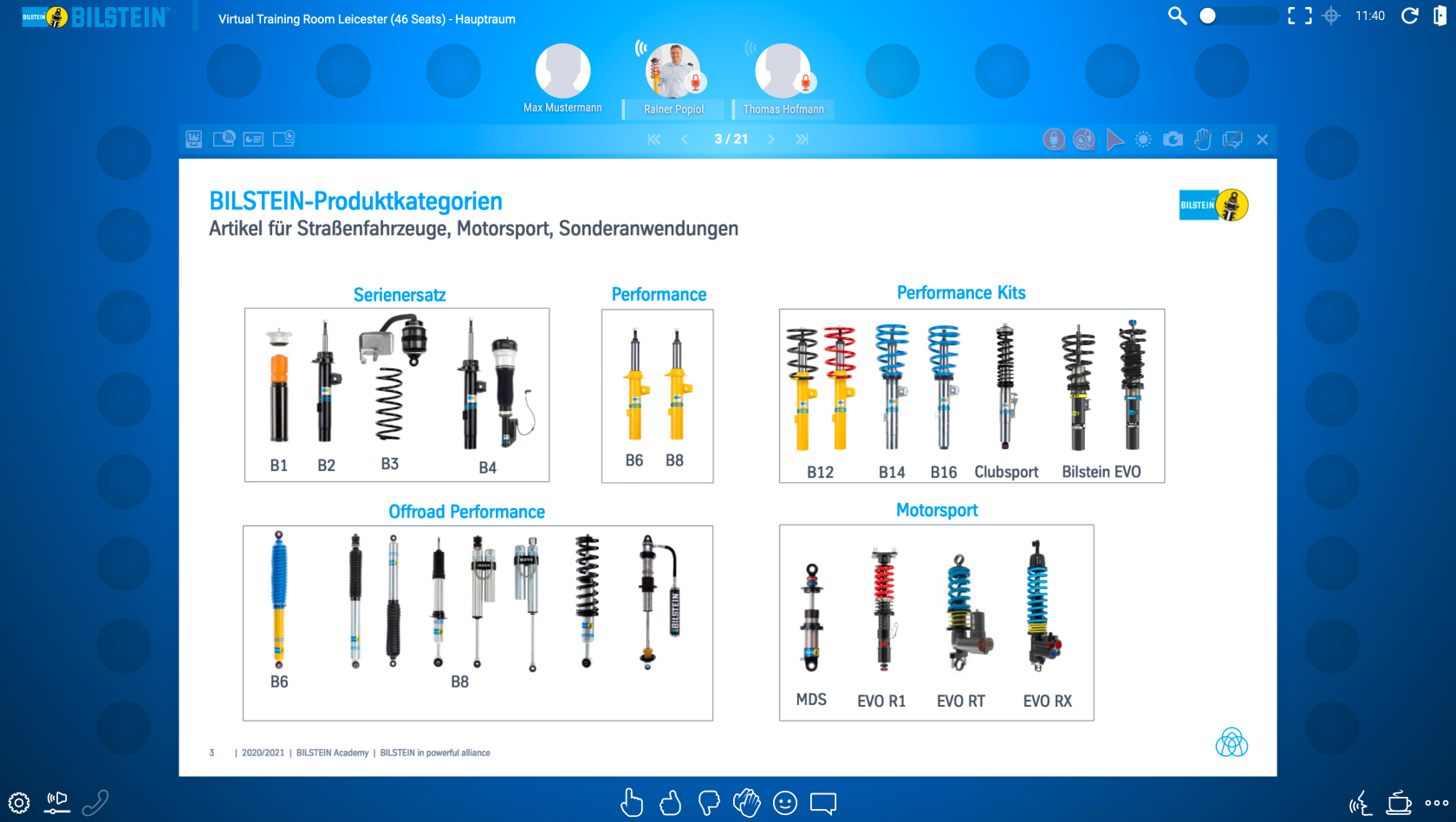 Afterwards, the head of the BILSTEIN Academy distributes adhesive dots from the virtual moderation case to mark specific components of a damper leg. Finally, he activates a survey for the participants to evaluate BILSTEIN products. The graphical evaluation is displayed and discussed via the system immediately afterwards. Rainer Popiol is enthusiastic about his new "training tool", in which he sees a lot of potential even after all the Corona measures are over. Since there is no need to travel to the workshop, even workshop employees who were previously reluctant to register due to time constraints can take part in the virtual training sessions. Distances and travel costs do not matter either, and the virtual courses themselves are completely free of charge anyway. Therefore, this is an extremely profitable offer for workshops and employees of the wholesale trade.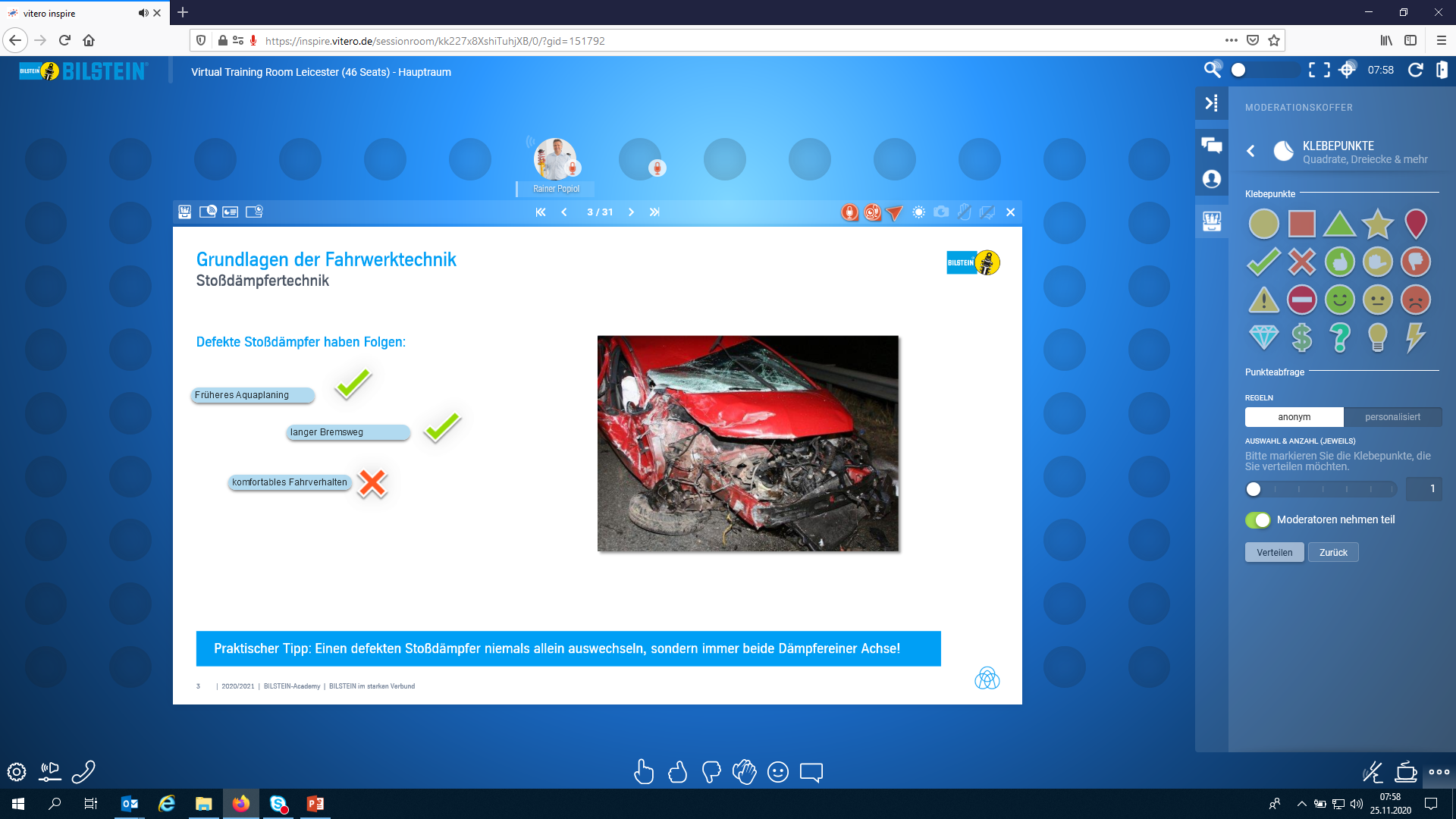 BILSTEIN's wholesalers and partners can also contribute to the training programme themselves. Jointly developed offers could then be organised in a completely decentralised manner and carried out for several locations in parallel: Workshop employees would then no longer have to meet at one location, but could log in comfortably from home or at their workplace. Nine training dates on various topics are already scheduled in the BILSTEIN Academy calendar until mid-March 2021. The following table provides an overview. Registration is now possible at this e-mail address: training@bilstein.de.