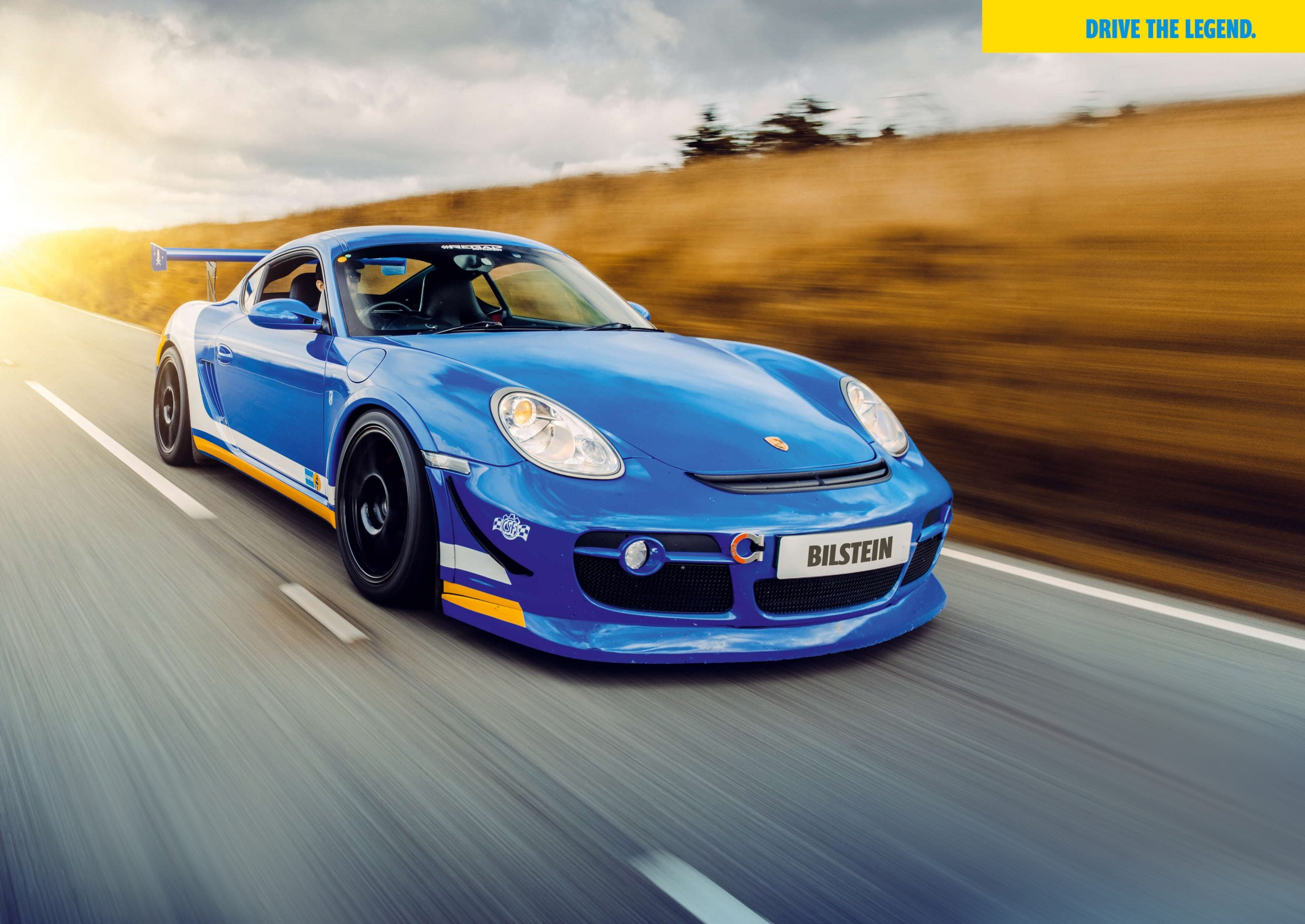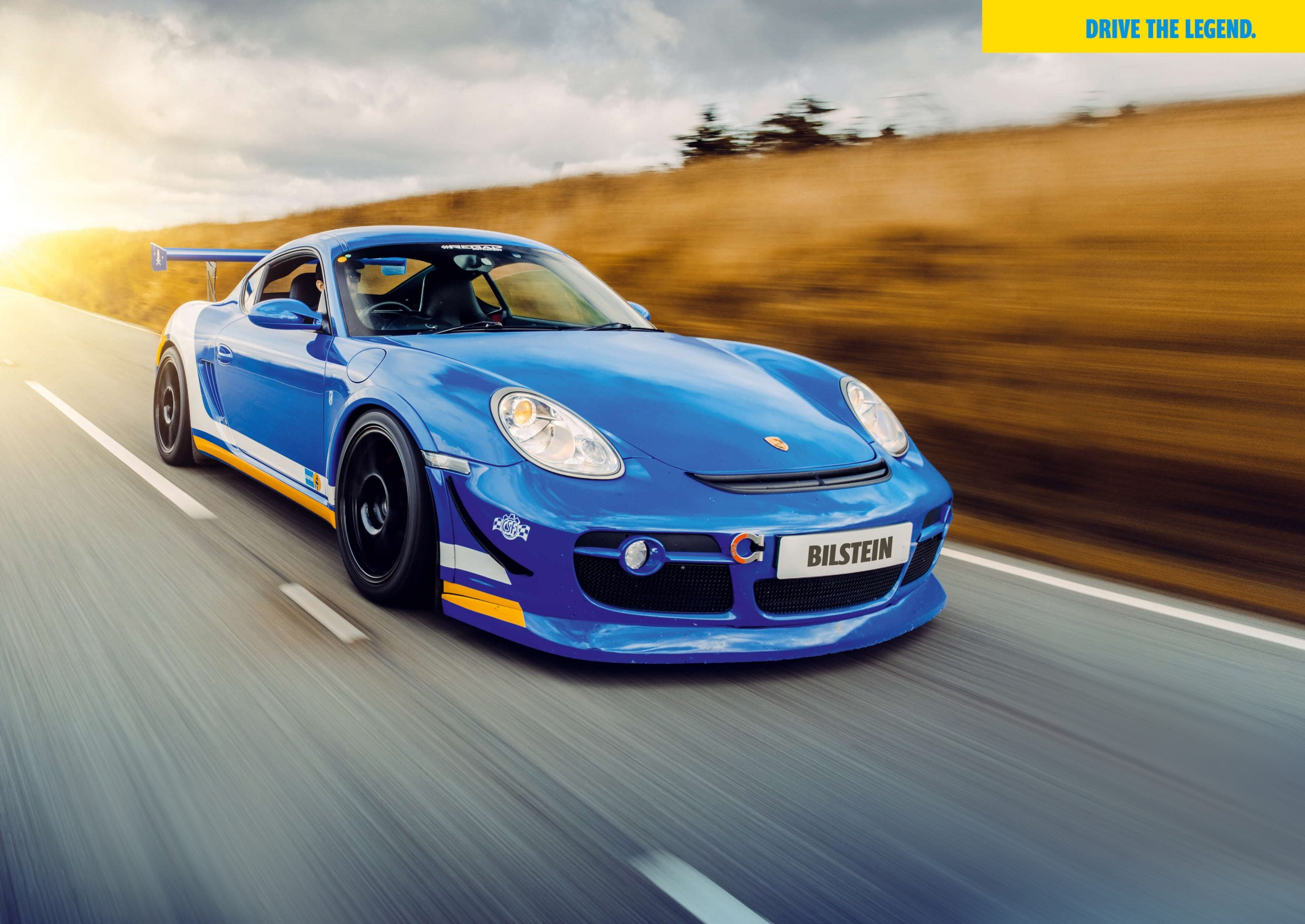 How adaptive chassis systems provide more driving dynamics and a higher level of comfort
The BILSTEIN DampTronic® Plug & Play for Porsche models with PASM
In the past, the requirements of a sports car could be formulated quite easily and concisely. Because, above all, sport cars had to be one thing: Fast. Today, the demands on modern sports cars are incomparably higher.
For decades, the conflicting goals between, on the one hand, higher driving dynamics and, on the other hand, higher comfort could not be solved. However, state-of-the-art chassis are now able to combine a high driving performance with a high driving comfort. Adaptive chassis make this possible.
Depending on the driving mode and the road's characteristics, these can automatically select the optimal damping characteristics for every wheel individually. As a result, rolling and pitching movements can be reduced and the contact of each individual wheel with the road can be optimised.
BILSTEIN is one the pioneers in the area of active damping systems: We have been offering dampers and chassis in the aftermarket with our DampTronic® technology for Porsche models with "Porsche Active Suspension Management" (PASM) since 2004. This system is still the only series replacement alternative in the aftermarket for various Porsche models with PASM.
At the touch of a button and via EDC (Electronic Damper Control), the BILSTEIN DampTronic® dampers allow every wheel to have an individual and continuous damping force adjustment. The driver can adjust the characteristics of the chassis for sport or for comfort using a selector in the cockpit: In sport mode, a sporty, stiff damping provides better driving dynamics and increased safety, in comfort mode, a softer damping characteristic improves the driving comfort.
In addition, the system automatically adjusts the characteristics as needed: Sensors register vibrations and transmit continuous information about the current driving situation to the central control unit. The dampers are then controlled with the relevant parameters of the EDC. The chassis thus self-adapts to the specific driving situation. In this way, the BILSTEIN DampTronic® dampers are able to provide perfect traction and a high level of comfort depending on the requirements of each wheel.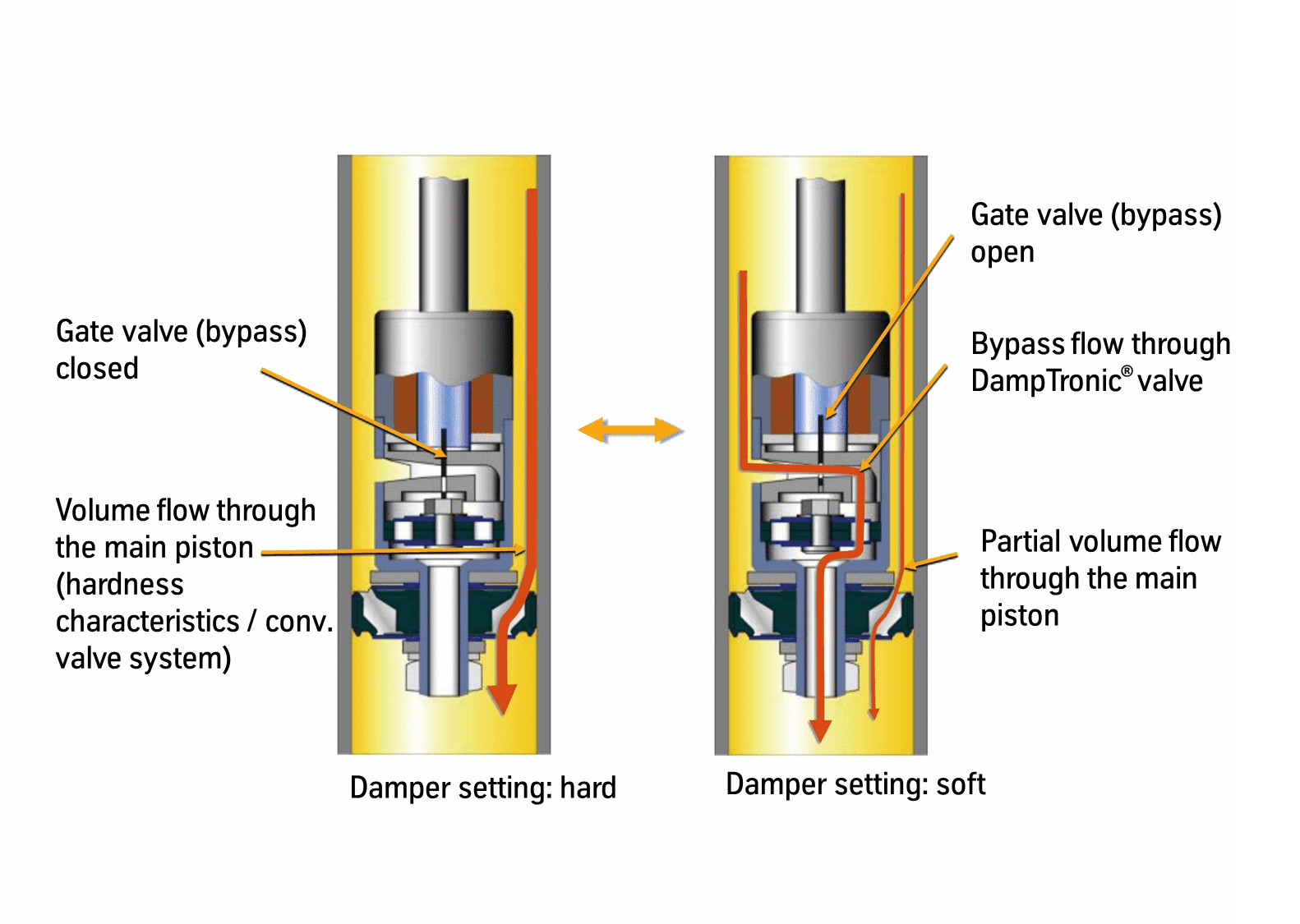 Thus, through a continuous adjustment of the damping, the BILSTEIN DampTronic® dampers are able to solve the old conflicting goals between sports performance and driving comfort. As a Plug & Play solution, our system is perfectly aligned with the standard electronic adjustment system of many Porsche models and it guarantees the first-class driving dynamics typical of BILSTEIN. These models include the Porsche 911 (997 to 991.2), the Porsche Boxster and Cayman (987, 981), the Cayenne (92A, 9PA), as well as the Porsche Macan and the Panamera 970. For these vehicles we offer suitable vehicle-specific solutions for every customer requirement in the aftermarket, from BILSTEIN B4 DampTronic® series replacement dampers, through to BILSTEIN B6 and BILSTEIN B8 Performance DampTronic® dampers and up to our BILSTEIN B12 DampTronic® chassis and the BILSTEIN B16 DampTronic® thread chassis.