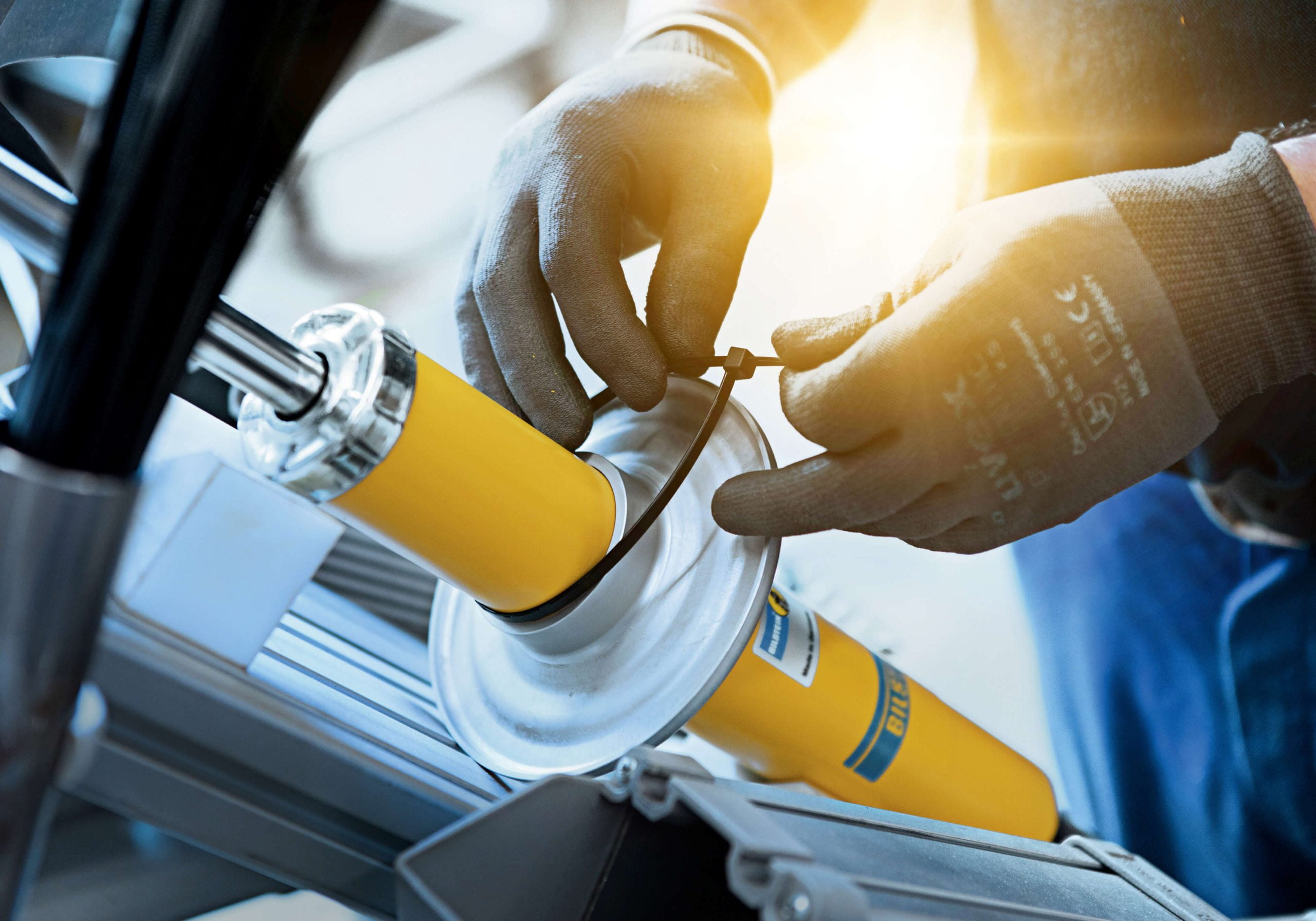 BILSTEIN B8: The model athlete.
BILSTEIN B8.
High-performance shock absorbers for sporty cars: BILSTEIN B8 gas-pressure shock absorbers offer the perfect performance enhancement to go with the sporty look of lowering suspension kits. The specially shortened high-performance shocks guarantee the required spring tension for lowering springs and therefore support the sporting and dynamic driving experience.
WAY AHEAD

De productvoordelen in één oogopslag:
For use with lowering spring sets and production sport suspensions
Sporty feel while maintaining comfort
BILSTEIN gas pressure technology
Individually fine-tuned during BILSTEIN road testing
Enhanced safety and performance with lowering spring change
Precision handling for optimized vehicle control
BILSTEIN upside-down monotube technology available
NAAR DE PRODUCTCATALOGUS
BILSTEIN-Original-Equipment
Al meer dan 60 jaar zijn wij de bevoorrechte ontwikkelingspartner voor chassis- en schokdempersystemen van gerenommeerde autofabrikanten – in het premium segment net zoals bij volume fabrikanten.