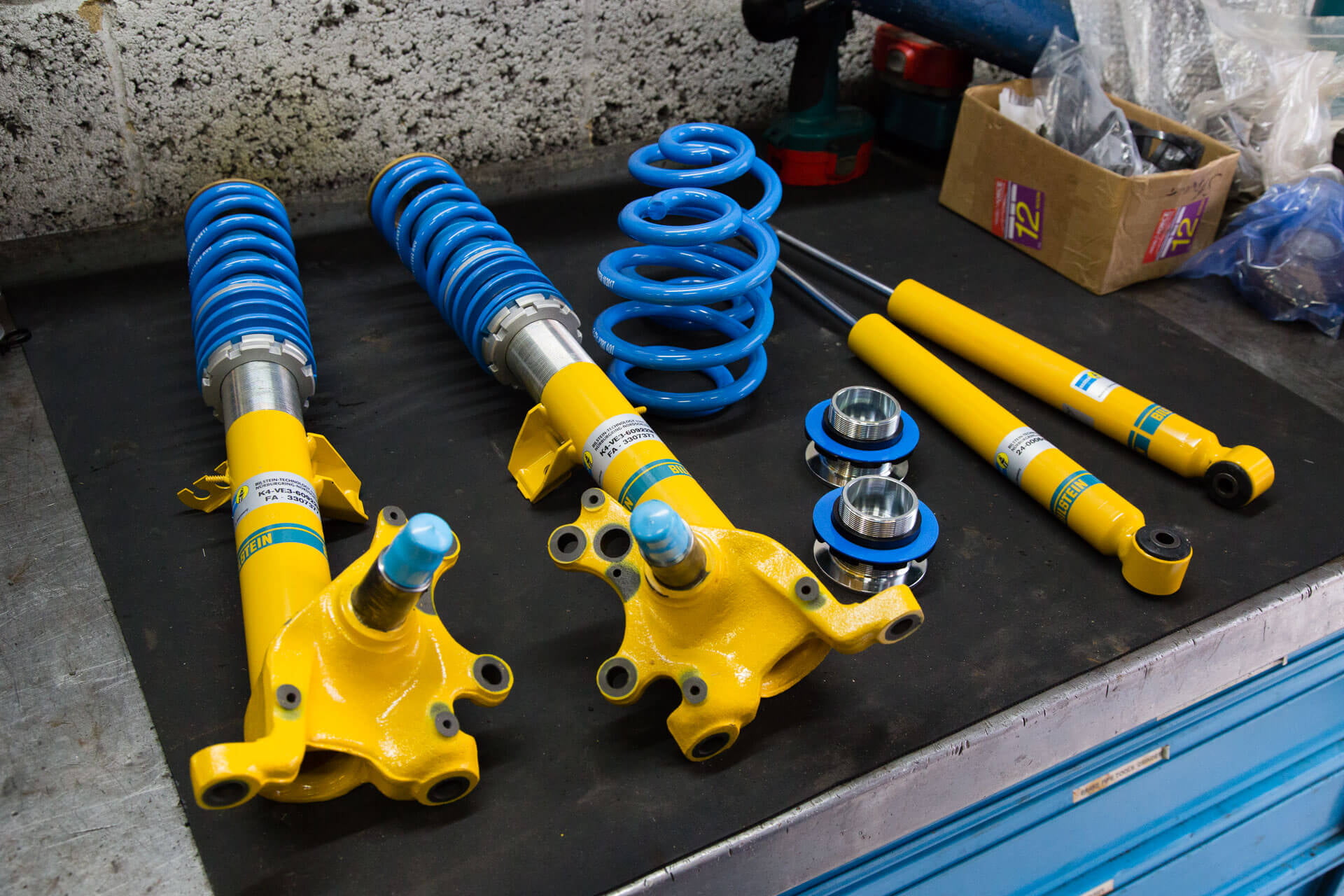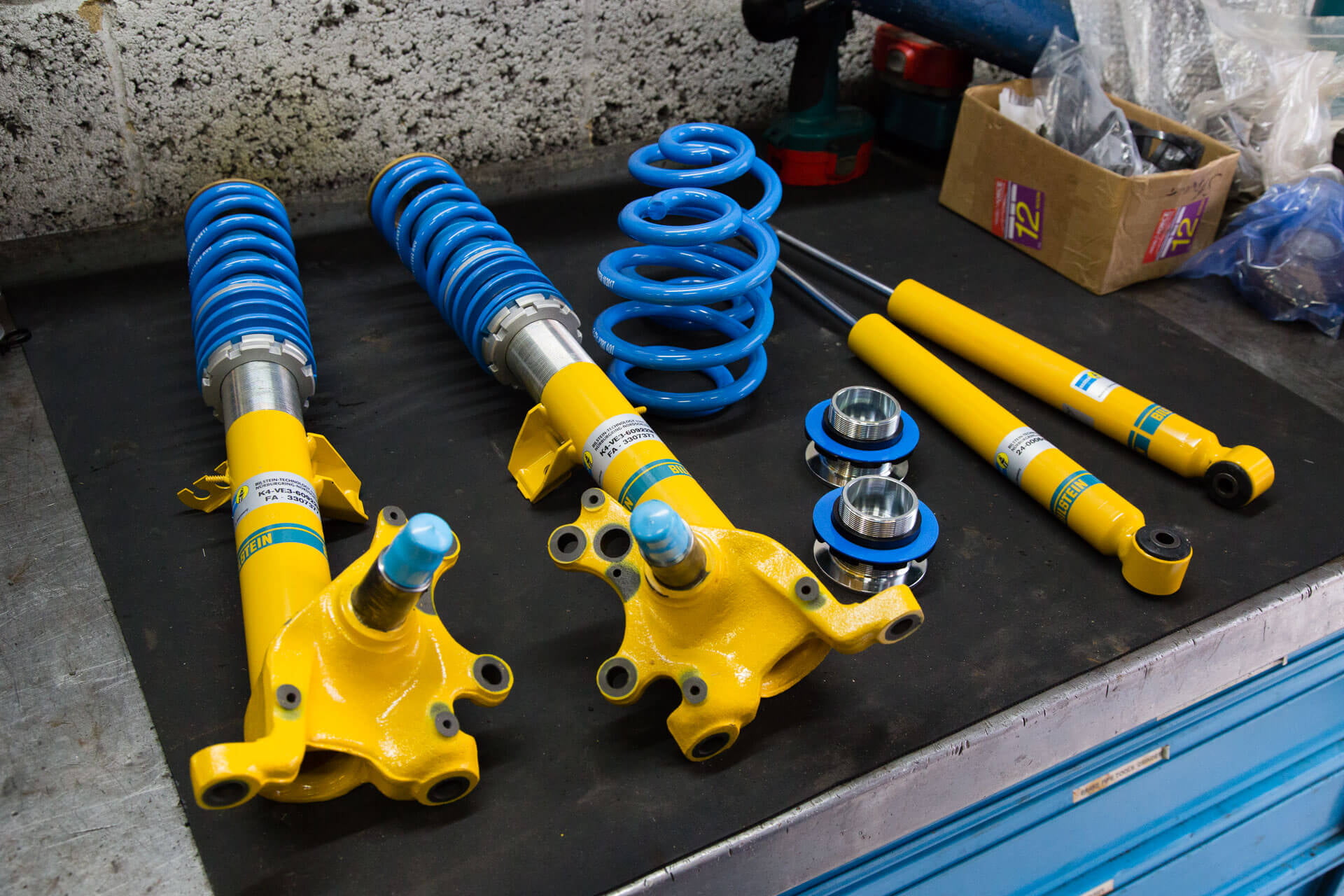 Bring your E30 up to speed with BILSTEIN Rennen suspension
Every E30 deserves to go fast, it's in their DNA. Even the most humble of engined cars share lineage with the most successful of DTM-winning E30 M3s. That's why we've made our motorsport 'Rennen' coilover kit available for the first time.
Hiding in every old E30 is a rich motorsport past. Even the 'luxury' models like this 320iSE can benefit from an upgrade in suspension in order to focus the chassis into an agile performer.
There's just something about the E30 that lends itself to blasting down b-roads and evoking Touring Car emotions.
Our 'Rennen' suspension kit is designed to bring a Group A feel to your own E30 and is a direct bolt on conversion to coilovers for the E30 BMW chassis.
Simply send your existing or spare E30 front uprights to your BILSTEIN dealer and we'll convert them at BILSTEIN UK HQ. You'll receive a fully power coated and converted coilover kit back.
The front and rear coilover conversion allows you to corner balance the featherweight E30 for optimum handling performance. It's a huge advantage over a conventional shock and spring setup, especially where you may have stripped weight from the car or moved weight around to optimise distribution.
Each kit is hand built by BILSTEIN UK so can be tailored to your particular requirements, perfect for those looking to create the ultimate handling E30.
Wether you're looking to make the fastest 1980s track car possible, or simply want the luxury of adjustable ride height for your fast road car, the BILSTEIN Rennen coilover kit can be tailored to your exact needs.
With summer evenings starting to get shorter and winter closing in fast, it's never been a better time to get out and drive your E30 as it should be enjoyed!