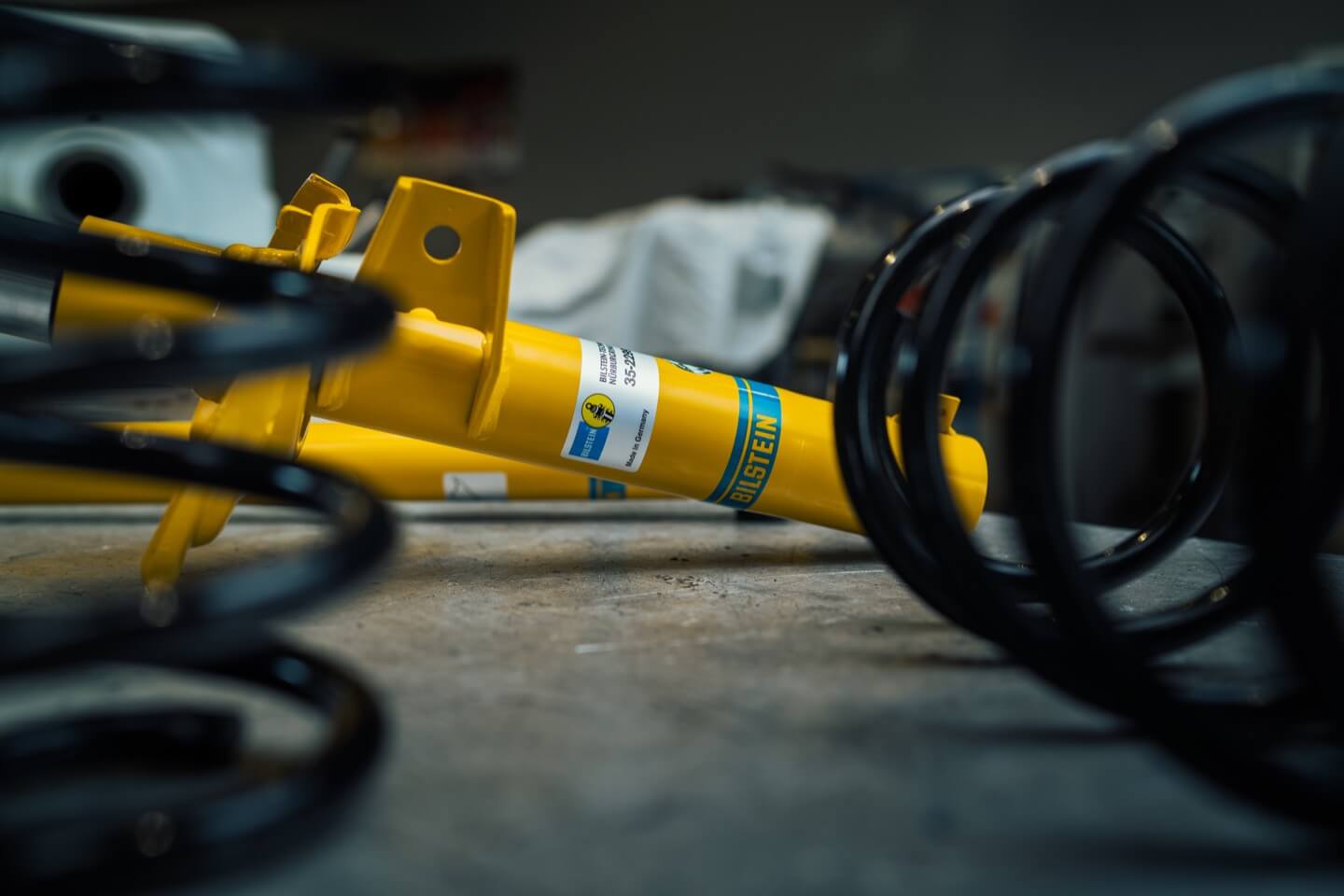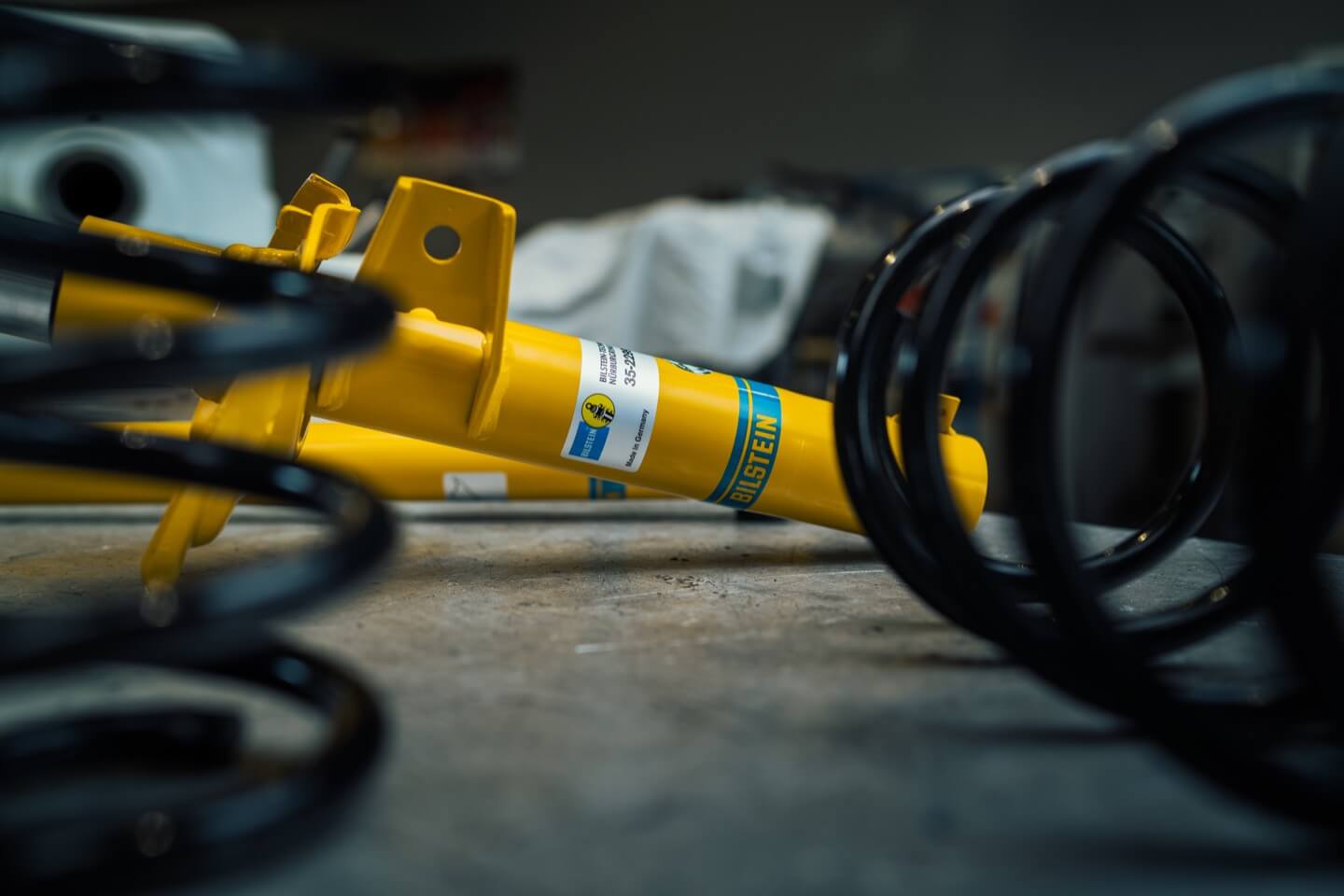 The BILSTEIN B6 is always all right: How to improve the handling of vans
Strengthening the "backbone of trade and logistics"
Since the Mercedes Sprinter revolutionised the small van class in the mid-1990s, the segment has been booming. This development was accompanied by enormous growth in the CEP sector (courier, express and parcel services). Demand is also high among tradesmen, shops, haulage companies and in passenger transport. The driving characteristics are becoming more and more similar to passenger cars, but some vulnerable spots remain. Shock absorber manufacturer BILSTEIN has also identified potential for optimisation. In road tests, the company has therefore adapted its improved B6 OE replacement shock absorber for numerous vehicle models to suit the target group.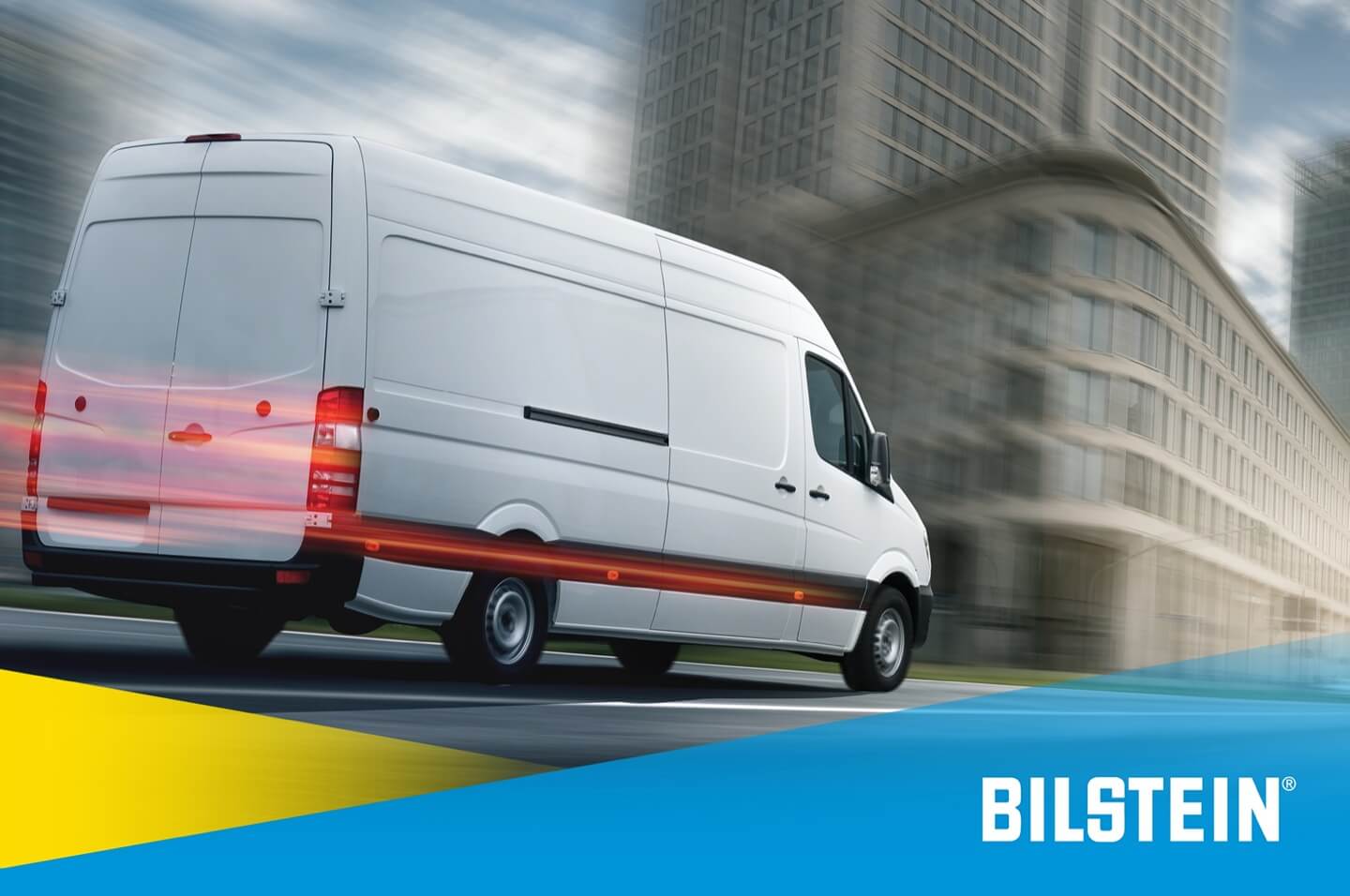 This registration-free product offers significantly more damping force than the OE component. The balanced tuning nevertheless ensures a high level of comfort and the perfect driving feel. Despite their high centre of gravity owing to their design, at times delicate load change reactions and increased sensitivity to crosswinds, vans can hardly sway or swerve abruptly – which reduces the risk of accidents.
This is because, from a purely functional point of view, the shock absorber is actually a vibration damper that ensures that the vibrations caused by the suspension are dissipated as effectively and in a controlled a manner as possible. The BILSTEIN online catalogue reveals which vehicle models and versions the B6 covers. Depending on the model-specific requirements, the BILSTEIN B6 is available for front, rear or both axles.
"In the case of vans, there is a particularly wide gap between the unladen weight and the fully laden vehicle. Added to this are roof loads such as ladders, slats or pipes, which shift the vehicle's centre of gravity. But trailers also exert great leverage forces and cause varying axle loads. And then, in addition to panel vans, there are also flatbed vehicles, box bodies and special bodies, all of which have an impact on driving physics", adds Rainer Popiol, head of the training centre BILSTEIN Academy.
The original damper often reaches its limits when fully loaded and can no longer guarantee safe, comfortable and agile handling in every situation. On poor, winding roads, the situation becomes even more acute. The same applies to high speeds: After all, there is no general speed limit on motorways for vans up to 3.5 tonnes gross vehicle weight. 160 or even 170 km/h are no problem with the more powerful engine variants.
In addition to the increase in safety, the BILSTEIN B6 improves comfort and handling as well as body movements in general. Since van drivers often spend entire working days at the wheel, these are decisive added values. Well-rested and relaxed drivers are happier, more attentive and more concentrated. Investing in the BILSTEIN B6 is therefore worthwhile from several perspectives. And if the shock absorbers are due for replacement anyway, the upgrade will hardly incur any additional costs.